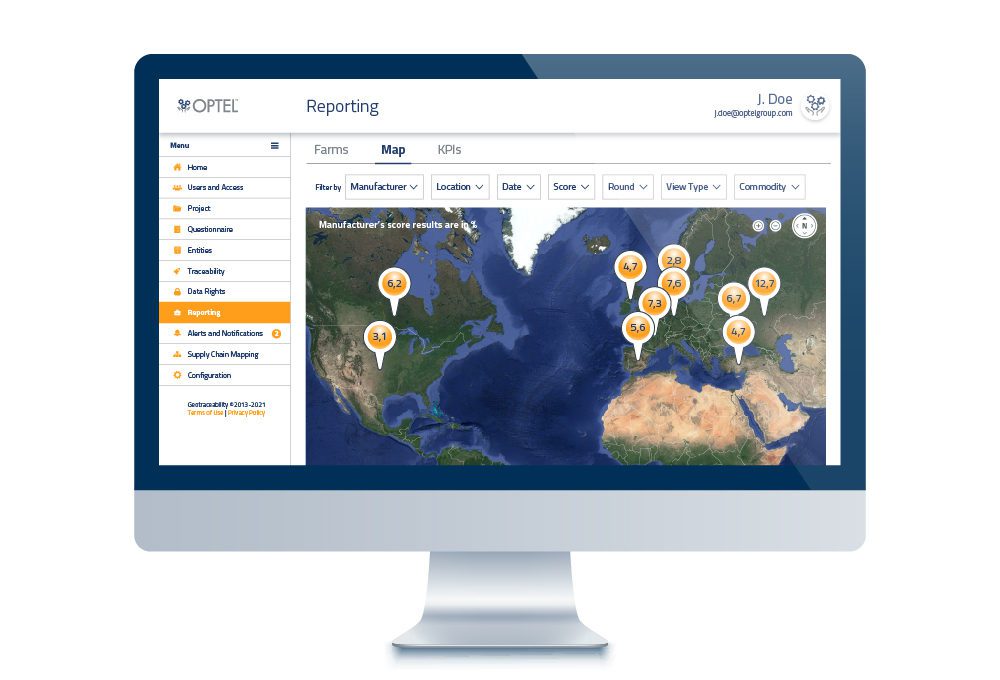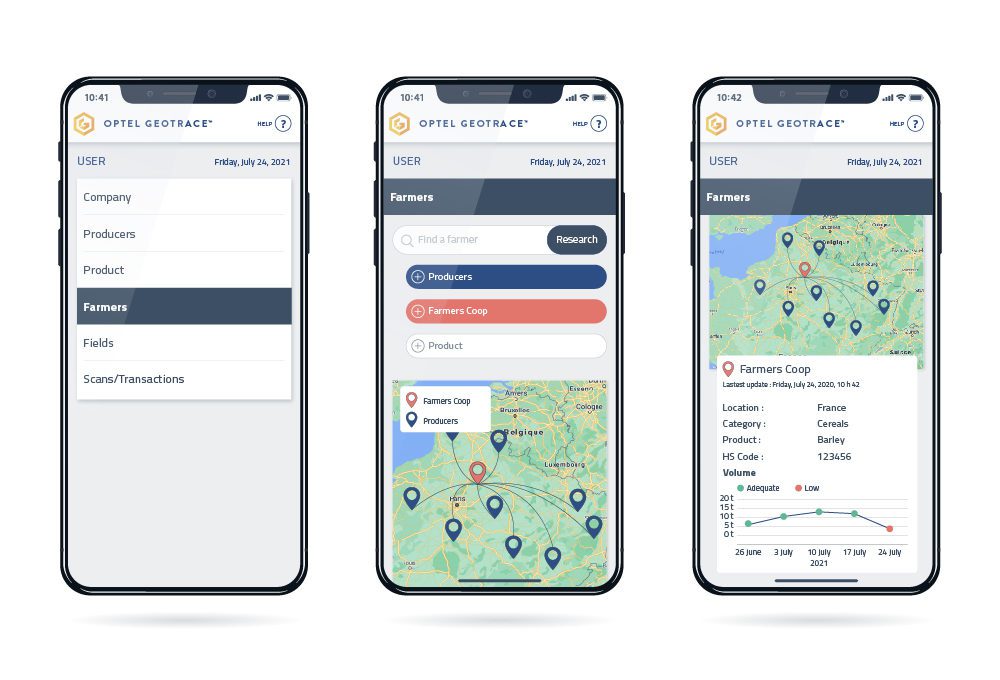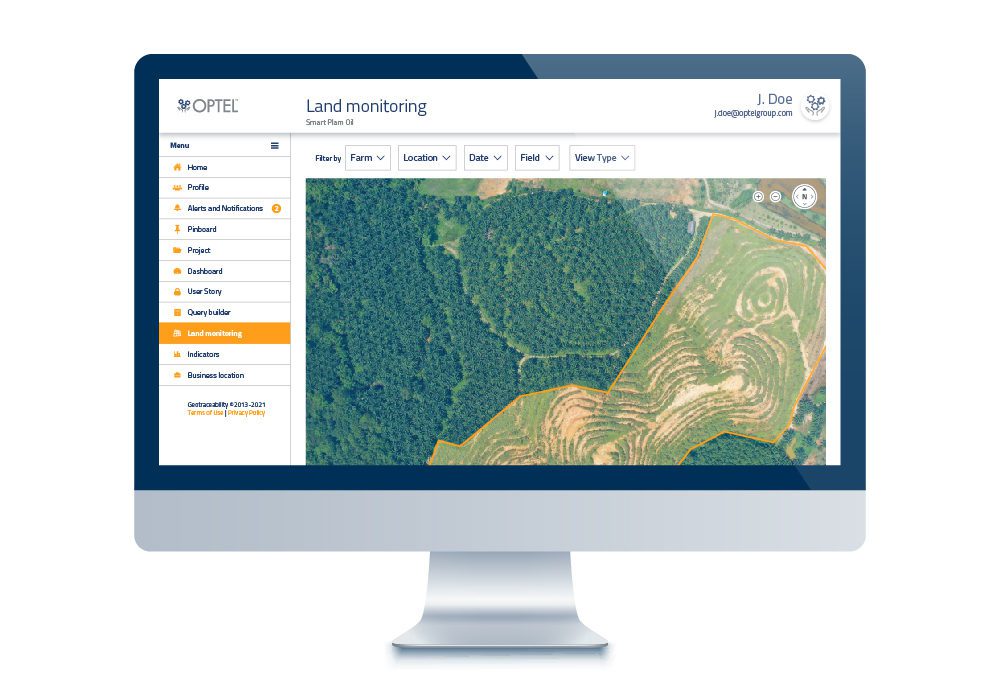 TRACEABILITY SOLUTION FOR RAW MATERIALS
OPTEL's GeoTraceability is a powerful traceability solution for raw materials, providing qualitative and quantitative data from the source to manufacturing sites. This solution covers all the traceability requirements you may need to have complete visibility on your supply chain from farm to point of export or manufacturing facilities.
The GeoTraceability solution can capture, monitor and empower data such as demographics, product and field information, infrastructure, productivity, traceability, certification and more.
KEY FEATURES
Increased visibility at the source
Proof of origin and product authentication
Qualitative and quantitative data
Direct communication with smallholders
REQUEST A DEMO
WHY IS GEOTRACEABILITY AN ASSET FOR YOUR SUPPLY CHAIN?
OPTEL's Geotraceability solution can help your business secure its supplies through sponsorship programs to engage smallholders, improve smallholder productivity through a direct communication channel, track the movements of raw materials throughout the supply chain and authenticate raw materials and certifications, with the ability to identify any non-conformities and provide status confirmation or counterfeiting alerts. The solution can also be used for regenerative agriculture programs and improved responsible sourcing practices.
A software as a service (SaaS) solution, GeoTraceability is tailored to large-scale and low-cost implementation programs in harsh conditions and is accessible to people with low IT literacy. GeoTraceability includes mobile devices to collect field data on smallholder producers and their living environment, digital mapping and GIS technology, traceability of raw materials, SMS communication, cloud data hosting, web data visualization and analysis, and data sharing.
Users have access to system installation, as well as advice, training and technical support to plan, execute and monitor programs aimed at improving the revenues and livelihood of smallholders and their communities.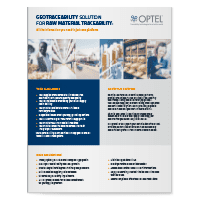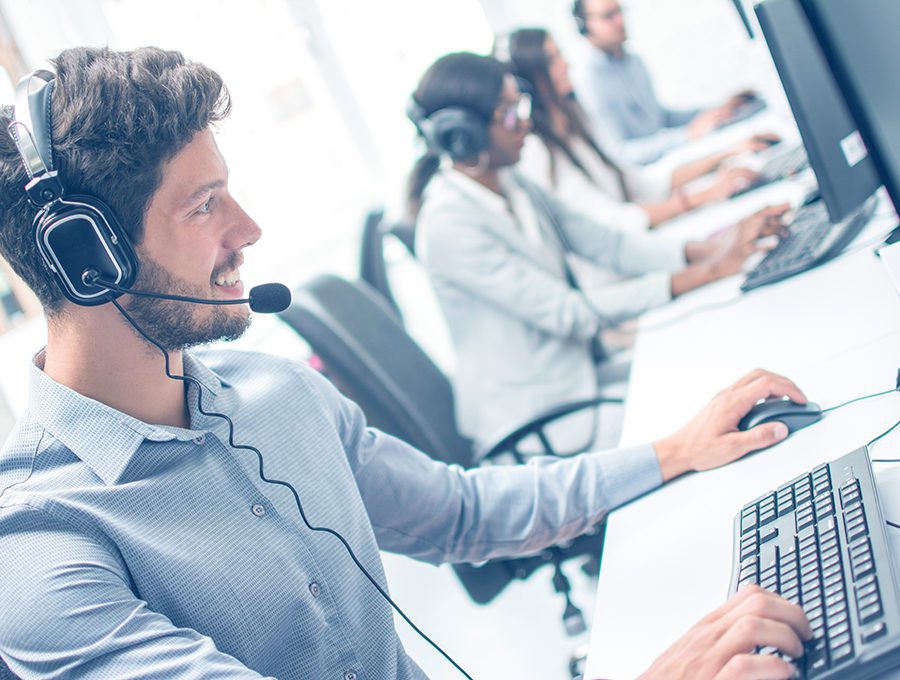 Learn how OPTEL can support you