HOW OPTCHAIN'S PRODUCT AUTHENTICATION SOLUTION CAN HELP THE METAL AND MINERALS INDUSTRY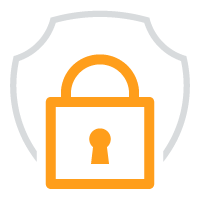 PRODUCT COUNTERFEITING
Identify and authenticate fake products that use your brand's name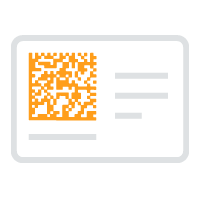 LABELING ISSUES
Identify products with damaged or tampered labeling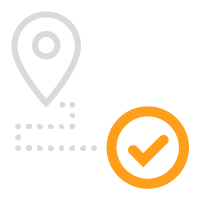 AUTHENTICATION
Provide proof of origin and history of your product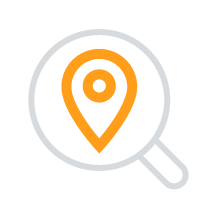 MARKET DIVERSION
Identify supply chain anomalies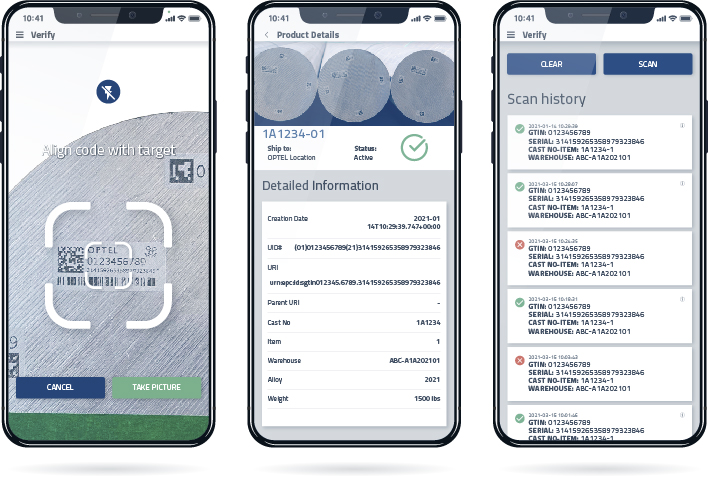 SOLUTION OVERVIEW
Every company's needs, goals and challenges are different. We use a combination of traceability tools, supply chain mapping and signature matching technologies to provide the best authentication and identification solution on the market.  We also offer tailored solutions based on your supply chain complexity and the number of partners you want to onboard.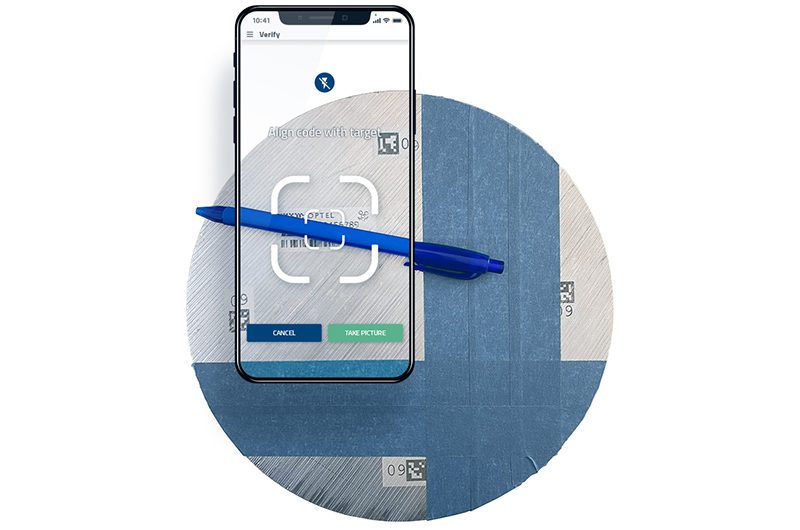 GROUNDBREAKING SIGNATURE MATCHING TECHNOLOGY
By capturing a high-resolution image of an object's surface, we extract every unique pattern to create a non-reproducible digital fingerprint.
Secure individual part recognition
One-to-one image descriptors comparison
Also works on industrial cameras and smartphones
Syncs with OPTEL's cloud-based traceability platform
Non-invasive (high retrofit capabilities)
Recover damaged or hard-to-read markings

ADVANCED OPTIONS
When adding aggregation to your supply chain allows you to gain visibility while detecting market diversion and other supply chain anomalies. Aggregation is not essential to all options, but it provides the added value of complete channel visibility for precise recalls and real-time inventory management, as well as increased supply chain security.
Other complementary options we can combine with asset identification and authentication include carbon footprint assessment of your responsibly produced metal.
Contact Us
SOLUTIONS YOU MAY BE INTERESTED IN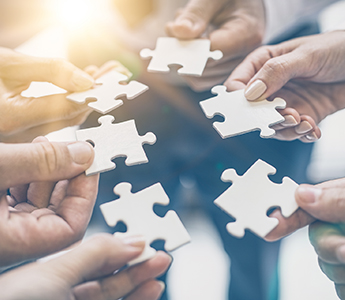 FIND OUT MORE AND MEET OUR EXPERTS!