TRACEABILITY SOLUTIONS FOR METALS AND MINERALS
The metals and mining industry has begun to turn its attention to the challenge of ensuring their materials are sustainable, responsibly sourced and conflict-free. OPTEL has the answer.
Our proven solutions help you optimize the performance and transparency of your supply chain and allow you to validate the authenticity of your products while minimizing diversion, substitution and fraud.
With OPTEL's solutions, you can capture the data directly or deploy required technologies to assess your carbon footprint and how scope 1, 2 and 3 are emitted across the value chain.
You can also secure and optimize your supply with relevant ESG information to build a detailed supplier profile database and engage producers in an improved productivity program.
Our solutions are agnostic and can connect to any existing system, internally and externally, fostering collaboration with any providers.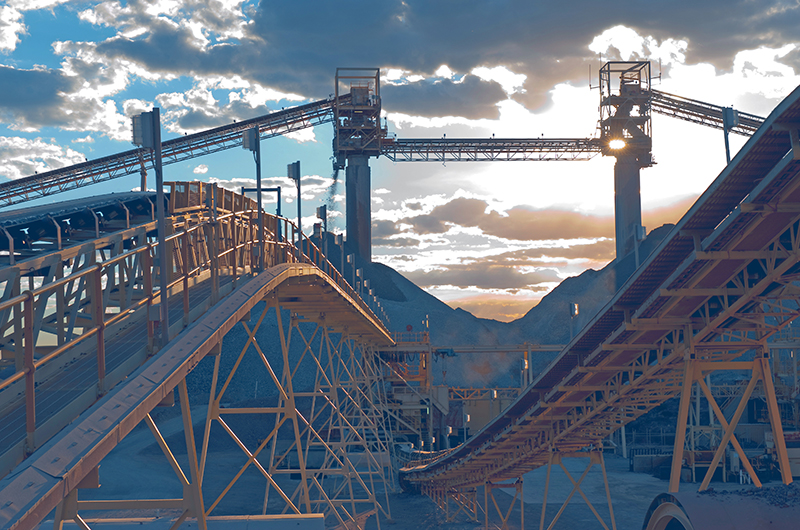 OPTEL'S INTELLIGENT SUPPLY CHAIN
Digital traceability platform
Raw Materials
View more
Capture, record and track origin, quality, carbon emissions, etc.
Implement traceability at every step along your supply chain
Monitor performance
Empower real-time data
Gain visibility on raw-material supply
View less
Refining and Production
View more
Leverage modern technologies to deliver sustainability with reliable data
Monitor environmental and social impact
Meet ESG corporate goals
View less
Manufacturing
View more
Obtain actionable value-chain insights, embedding ESG into decision making with maximum visibility and performance of all manufacturing systems and processes
Increase efficiency and reduce costs
Minimize environmental and social impact
Track records of responsible sourcing
View less
Application
View more
Gain traceability of sustainable products and visibility across the entire process
Mitigate illicit activities
Identify the origin of products or product components
Obtain socioeconomic data on designated plots of land
View less
Repurposing and Recycling
View more
Get information on where your product goes after its primary use
Improve environmental and ethical performance
Increase value through traceability
Create value for consumers and stakeholders
Improve your corporate social responsibility (CSR)
View less
IMPROVE YOUR VALUE CHAIN
Create Value Through Traceability
View more
Optimize the performance and transparency of your value chain. Our proven software and hardware solutions are agnostic and can connect to any system, enabling collaboration with any provider.
View less
Track Records of Responsible Sourcing
View more
Guarantee the authenticity of your products and minimize diversion, substitution and fraud. Blockchain technology is available as an additional layer to safeguard key transactions.
View less
Ensure Sustainability Across the Entire Process
View more
Empower data-driven insights into a product's manufacturing, distribution and authentication history from the raw material to the end user. Our solutions provide a secure, detailed, real-time road map of where your product has been and when it was there.
View less
Create Value for Consumers and Stakeholders
View more
Improve your programs beyond expectations with authentication technologies, providing actionable value-chain insights for increased ROI and consumer engagement
View less
WHAT OPTEL'S TRACEABILITY SOLUTIONS CAN DO FOR YOUR BUSINESS
POPULAR SOLUTIONS FOR METALS AND MINERALS
SOLUTION FINDER
FIND THE RIGHT SOLUTION FOR YOU