WHAT THE REUSABLE PACKAGING MANAGEMENT SOLUTION CAN DO FOR YOU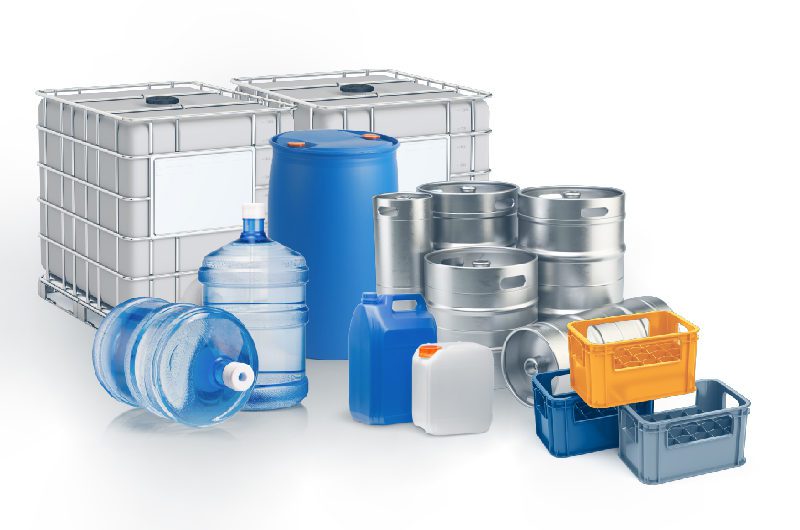 SOLUTION OVERVIEW
The Reusable Packaging Management (RPM) solution offers many options depending on your company's needs and goals. The difference resides mostly in the type and amount of data monitored and the number of touchpoints in the supply chain.
The RPM solution uses data capture technology and powerful software for real-time data empowerment and visualization. Assets can be tracked using a unique identifier (UID) printed directly on the asset or label or an RFID or NFC that can be read by Internet of things (IoT) devices. These technologies can be combined for additional data monitoring (cold chain, temperature, freshness, consumption, etc.).
The technology stack needed for each option is similar: packaging identification (UID), camera, RFID reader, cloud database and mobile app.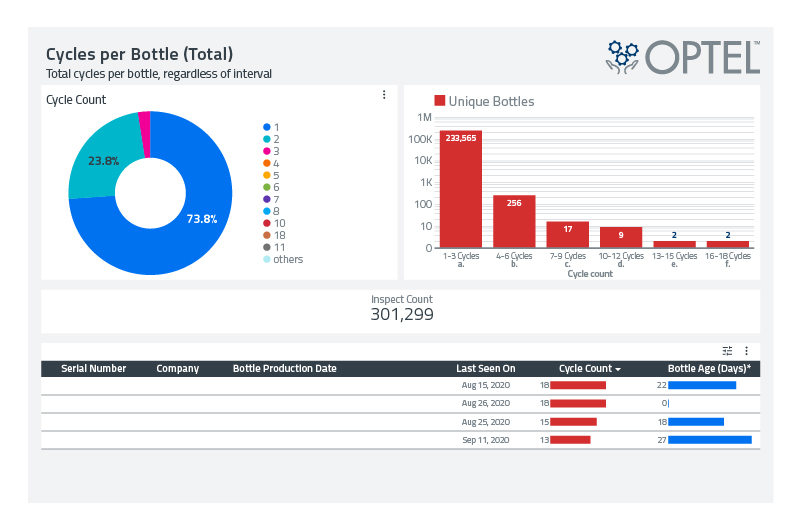 KEY FEATURES
OPTEL's RPM solution was developed in partnership with leading brands. Key features were required for the solution's success in the food, beverage and agrochemical industries:
Real-time visibility on your asset fleet: dashboards and alerts
Monitoring and mapping of asset locations, distributors and internal transfers
Geolocation of items
Tracking devices/methods make the solution damage-proof and economical
Simple and automated data collection
Optional customized metrics monitoring
Interoperability with existing systems (ERP, API, WMS)
Valuable analytics: asset age, losses, durability, return rate, scuffing level and more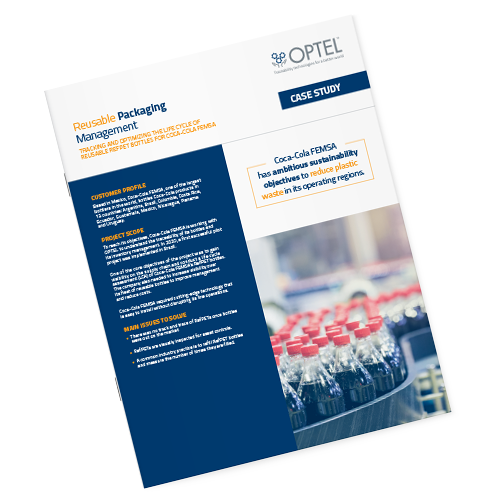 TRACKING AND OPTIMIZING THE LIFE CYCLE OF REUSABLE REFPET BOTTLES
Coca-Cola FEMSA Case Study