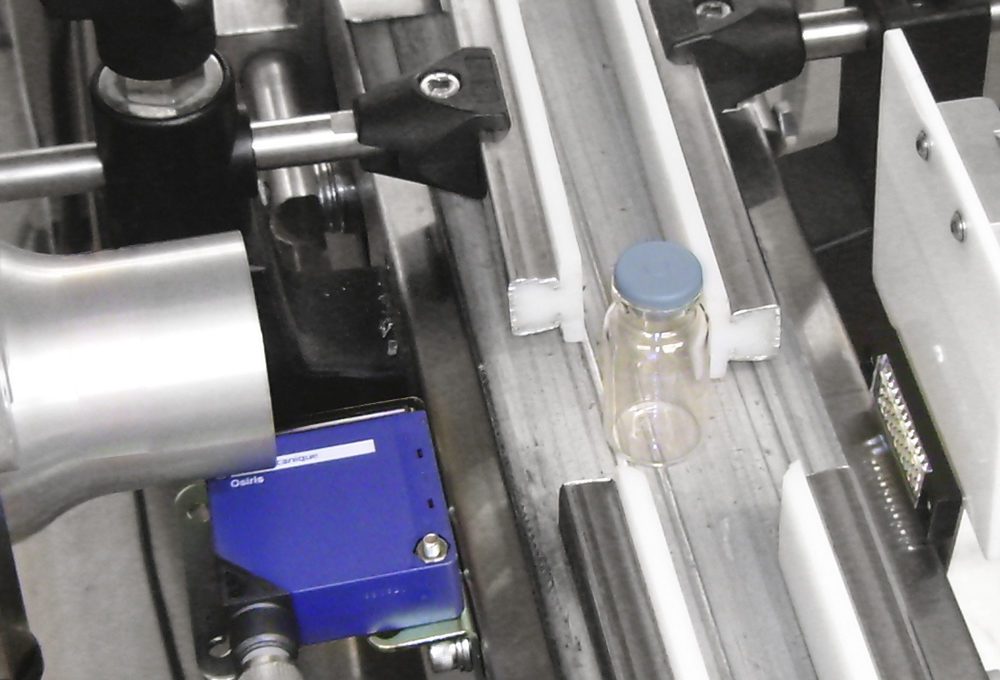 AUTOMATED VISUAL INSPECTION SOLUTION
OPTEL's VialSafe was designed with advanced software and optical technology to provide pharmaceutical manufacturers with superior automated vision inspection. VialSafe has multiple on-line inspection capabilities for cap, crimp, rubber stopper, label and fill level and can verify presence and color correctness of multi-color bands.
The simultaneous 360° OCV crimp inspection ensures that the correct information is printed on the crimp every time. The crimp inspection tool verifies presence, placement and integrity. The revolutionary code verification offers preset advanced vision tools, including image unwrapping, precision stitching, OCV and Data Matrix reading.
OPTEL's VialSafe can be used on any manufactured liquid-filling machine or can be installed with minimal downtime on an existing line. The system follows CGMP guidelines and is FDA 21 CFR Part 11 compliant.
OPTEL offers complete integration, training and validation.
REQUEST A DEMO
KEY BENEFITS
100% on-line inspection
Up to 2,000 products per minute
High-accuracy (low false-reject rate)
Toolless changeovers
Data management tools – connectivity with ERP/SCADA system, batch record and device control
Increases production efficiency, reduces downtime
Turnkey solution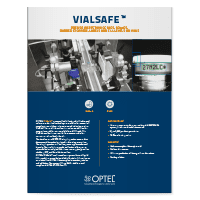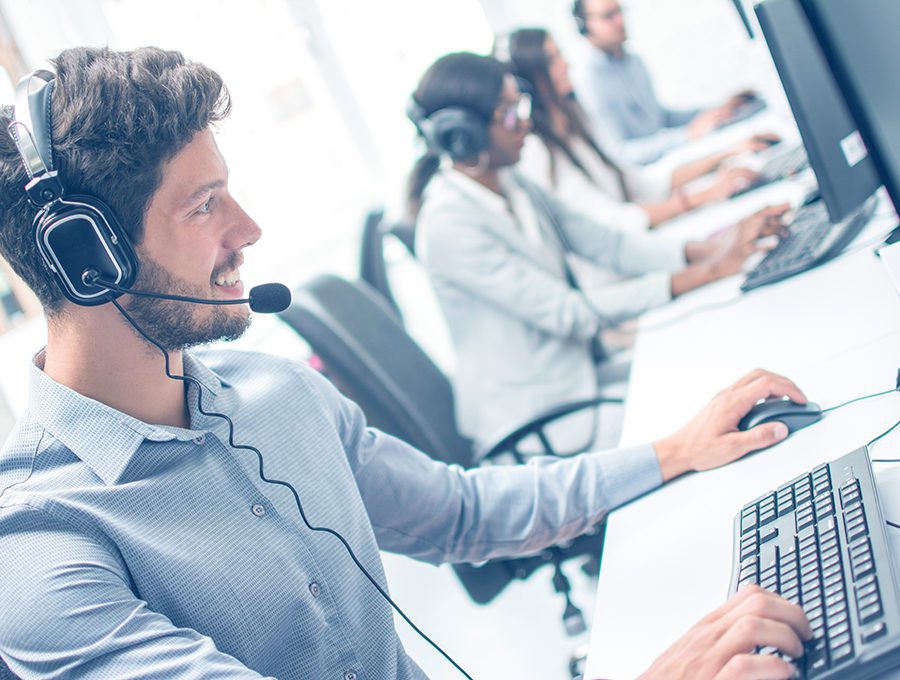 MEET WITH OUR VIALSAFE EXPERTS