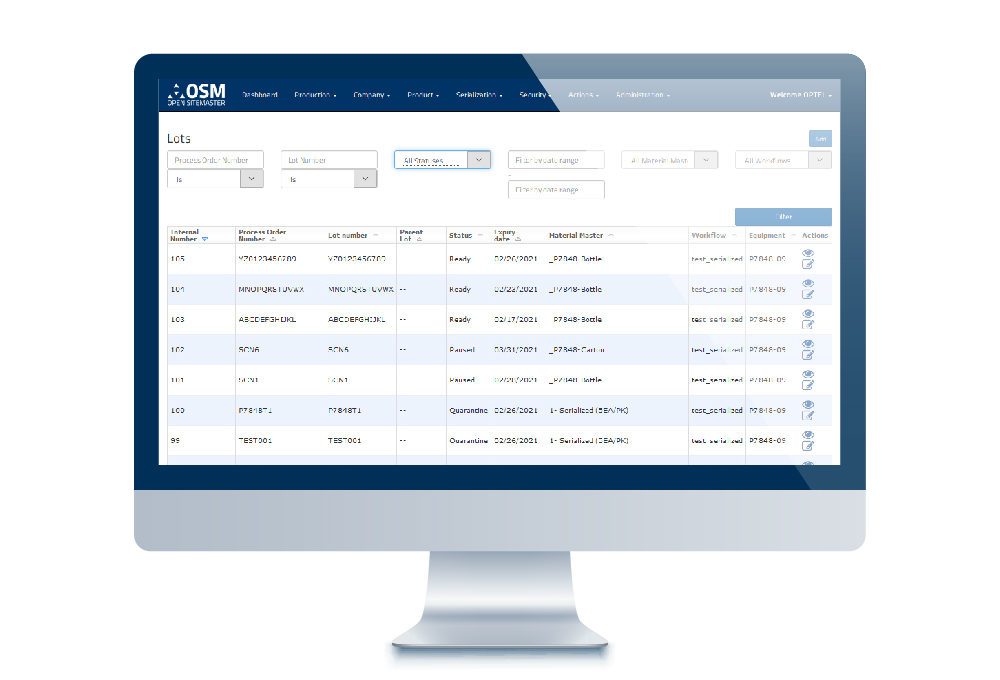 LEVEL 3 SERIALIZATION EMPOWERMENT
Open SiteMaster (OSM) 2.0 is OPTEL's track-and-trace software solution. Located at the plant level (L3), Open Site Master enables you to master the entire serialization and aggregation process. Acting as a hub – a single point of entry – that coordinates actions for your plant (L3), OSM gathers data from the packaging lines (L2) and communicates information and work orders through your existing ERP or MES (L3) up to the corporate level (L4), obtaining serial numbers and sending back EPCIS reports. OSM can handle the data exchange required between various systems while adapting to your specific business logic and allowing you to better manage all your data.
 KEY BENEFITS
Allows web-based access from anywhere, to an unlimited number of users, controlling viewable content and availability of functions based on group roles and assigned rights.
Saves time and limits errors with a central configuration point at plant level for all your packaging lines, especially the ones using OPTEL's LineMaster.
Adapts to your business logic, as actions and triggers can be added or modified and used in fully configurable workflows (rework item or full batch, broken flows, etc.)
Limits the number of exchanges with the corporate serialization server and changes in data ownership by keeping your production data at the plant level until all actions are completed (full-batch rework, QA sample, QA approval, etc.)
Enables you to take ownership and become autonomous thanks to the flexibility and openness of customizable scripts running on Python code, available for you to copy and adapt to your needs
Connects to any Level 2, 3 and 4 system that allows standard access to data or has documented API and/or that can use OSM web services – no vendor lock-in!
WATCH VIDEO
KEY FEATURES
PROCESS ORDER REPOSITORY
OSM can request or directly receive process orders from the ERP system to handle and allocate them for local packaging.
SERIAL NUMBER MANAGEMENT
Right out of the box, OSM supports several types of coding: SGTIN, SSCC and custom serial numbers, as well as barcodes such as GS1 Application Identifiers, Chinese E-Code, Brazil IUM, Data Matrix, etc. Moreover, OSM can allocate serial numbers in different ways – sequential, random, pre-randomized or shuffled. It can also cache serial numbers for multiple lots, restock when the set threshold is reached, obtain serial numbers on a lot basis and even generate numbers locally for full Level 3 network isolation.
SERIALIZATION REPORTING (EPCIS)
After a serialized batch, OSM can locally store and display various reports for all lines – reconciliation, performance, inspection, batch, audit, etc. – and send them to the serialization database or corporate EPCIS repository at Level 4. Plus, OSM has the unique ability to act as a temporary in-batch EPCIS repository for a broken flow or a palletizing room.
PRODUCTION MASTER DATA (Recipes)
With OSM, production parameters can originate from the ERP, OSM master data, or a combination of both.
CENTRAL CONFIGURATION POINT
OSM can be your single point of entry for all your line setups – no need to go from line to line. You can create recipes, establish batch flow configurations, set up multiple flows, assign recipes to customers or markets, set triggers, add more steps to your process (e.g., pallet, shipping), select report formats, etc.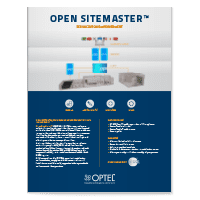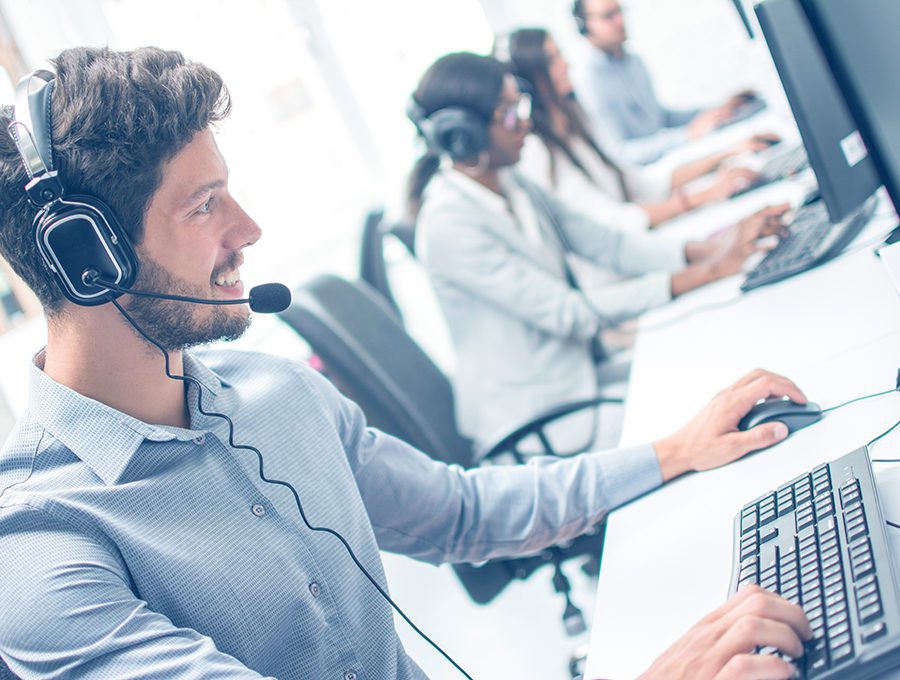 MEET WITH OUR Open SiteMaster EXPERTS