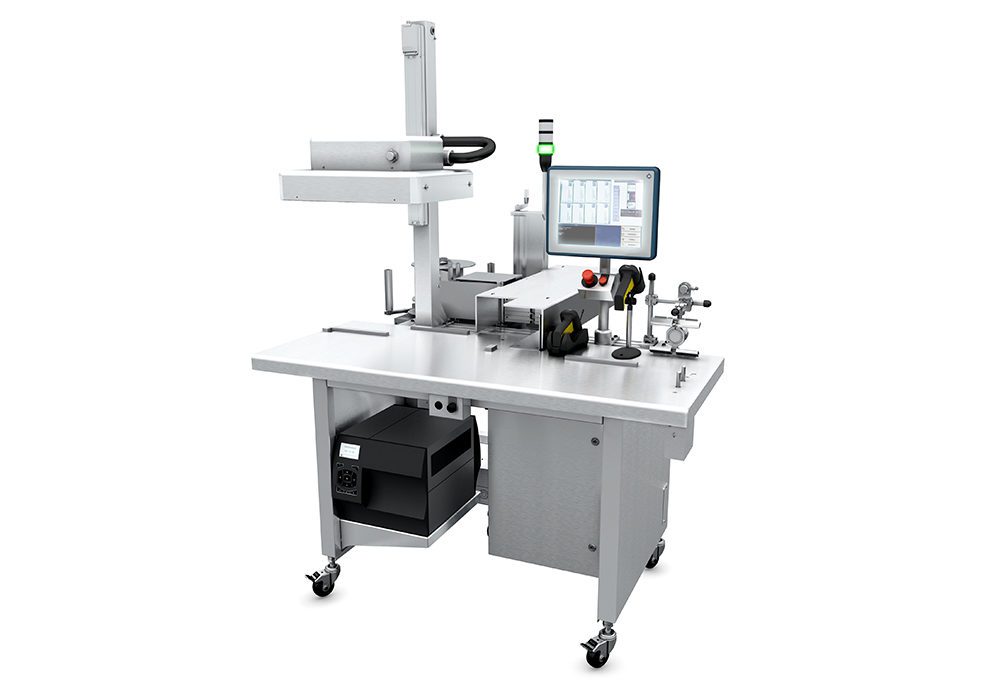 SEMI-AUTOMATED AGGREGATION SOLUTION
The PackStation SAP is a semi-automated station designed to read the serial number of each product and aggregate it to a case without compromising the line's packaging speed. The station can read multiple layers of cartons in a single case. It is also compatible with GS1 serial number standards and includes an adjustable railing to support multiple sizes of products. The PackStation SAP is the perfect solution to comply with aggregation regulations.
KEY BENEFITS
Portable unit
Automatic aggregation
Automatic setup adjustments
Motorized arm to automatically adjust the focus of the cameras
Aggregation of several layers of cartons
Serialized and non-serialized capability
Wide variety of box sizes
Optional print-and-apply feature
Variable screen sizes and user-friendly UI interface
Three inspection head modules to cover three fields of view
Automated multi-layer inspection
WATCH VIDEO
HOW IT WORKS
Cartons inside a case are positioned in front of the PackStation SAP's cameras, so that every carton label containing a Data Matrix 2D barcode can be read.
The cameras inspect the barcodes on all the cartons, aggregating them to the case.
Once all the cartons have been read, the printer automatically prints the label and applies it to the case.
The operator presents the case to the camera, which will inspect its label, confirming the aggregation of the cartons inside the case.
OPTEL's software validates all the printed details and generates a report of all the activities (encoding, commissioning, destruction, sampling, etc.).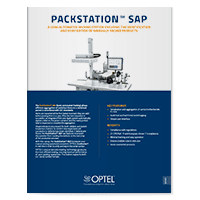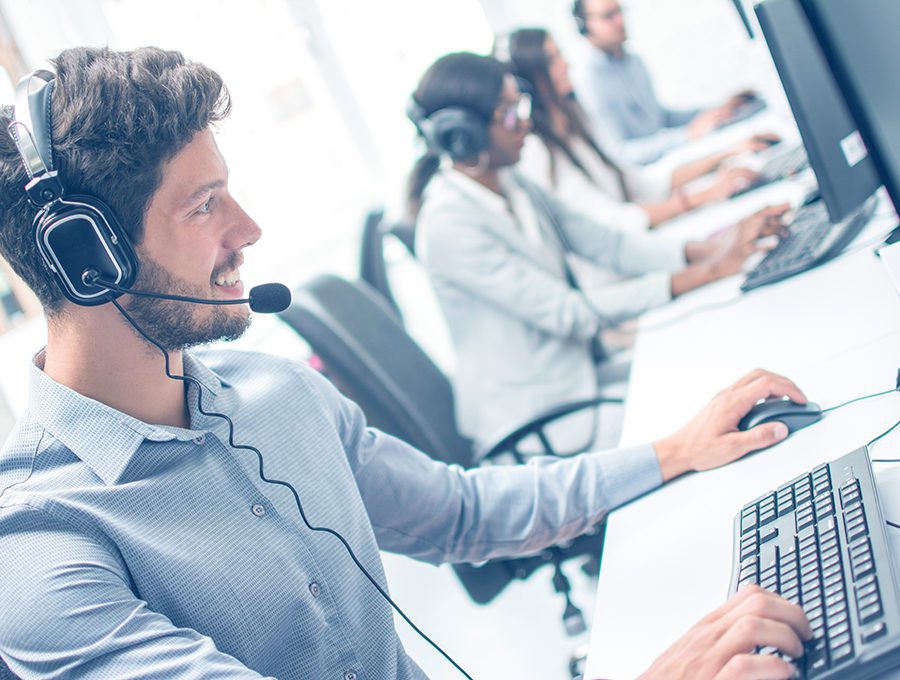 MEET WITH OUR PACKSTATION SAP EXPERTS