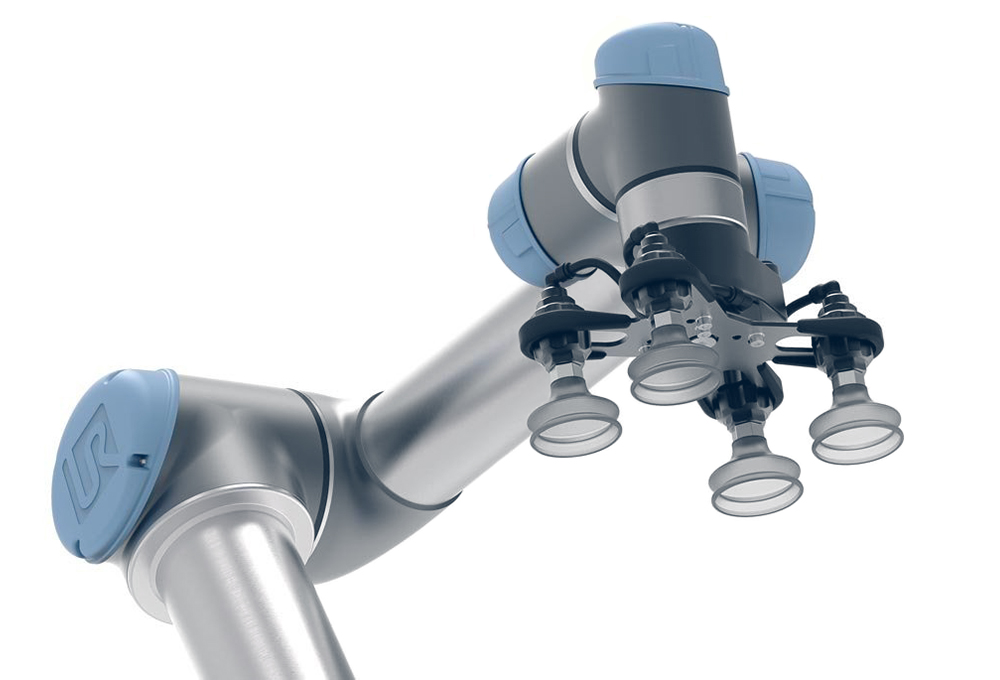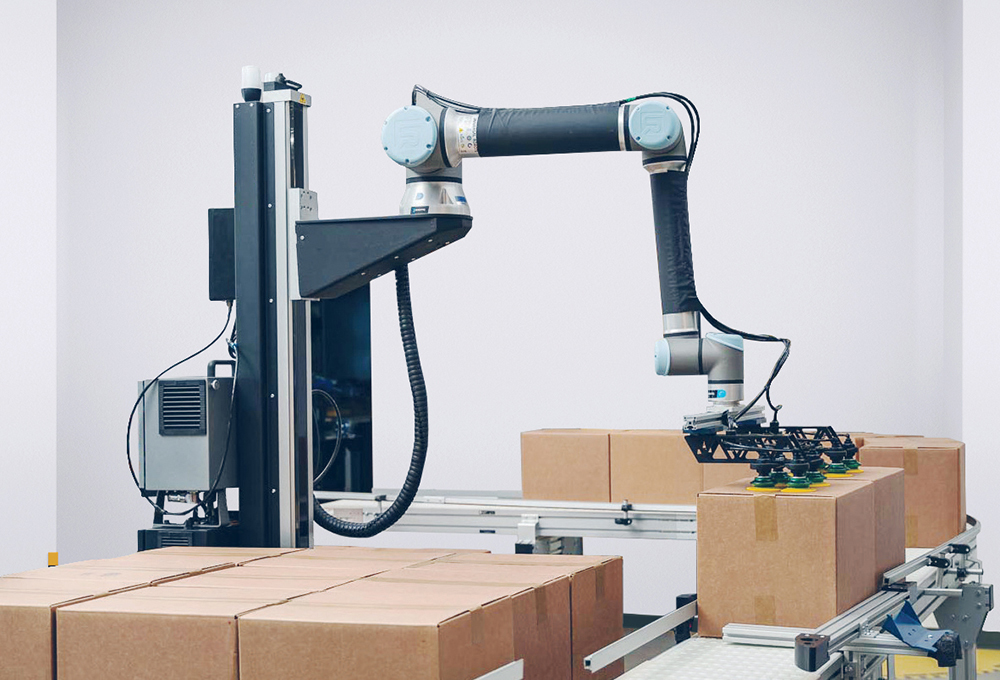 The pharmaceutical industry continues to struggle with a crippling labor shortage and mounting pressure to accelerate their system interoperability compliance for the United States FDA's looming  Drug Supply Chain Security Act (DSCSA), which comes into effect in November 2023 and violations being sanctioned as of November 2024. OPTEL's Cobot Palletizer is a game-changer in the industry that will help resource-strapped production teams with repetitive and manual tasks, such as feeding or removing pallets, by automating the entire process.
It's an end-of-line collaborative solution for any type of pharmaceutical  serialized line. The solution includes a collaborative robot (cobot) that speeds up throughput, reduces costly human errors, and mitigates the impact of dealing with less staff in production.
The Cobot Palletizer can be seamlessly integrated into existing production lines, making it easy and fast to implement without any major downtimes. What's more,  developed to work with OPTEL's serialization solutions, including: Case Labeling Station™, PackStation SAP™, PackStation SAP for Case Erector™ and PackStation CAP™.
WHY CHOOSE OPTEL'S COBOT PALLETIZER ?
A proven solution that resolves pharmaceutical manufacturers' pressing challenges:
Fully integrated with Optel's serialization solutions
Comes fully equipped with integrated software
Choose from a wide range of cameras and multiple gripper options
Lightweight and compact, ensuring a reduced shop floor footprint
No fence or safety enclosures required
Imbedded safety sensors
Simple to set up, onboard and operate with minimum training
Designed to easily create and optimize automated trajectory and robot movements
Contact us
THE BUSINESS CASE:
Decreases overall production costs
Assists with labor shortages or positions with high turnover rates
Supports production crews with repetitive tasks
Frees up workers for higher-value tasks that improve your bottom line
Prevents costly human errors
Prevents medical absenteeism related to non-ergonomic tasks that negatively
impact workers health
Safe and reliable: Designed for collaboration with humans feeding and removing pallets
Fast ROI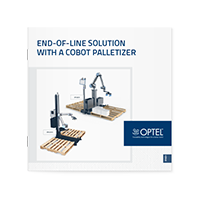 DON'T MISS OUT ON TAKING YOUR PRODUCTIVITY TO A WHOLE NEW LEVEL!