TRACK-AND-TRACE SOLUTIONS FOR PHARMACEUTICAL MANUFACTURERS
To help ensure manufacturers in the pharmaceutical industry are able to comply with evolving regulations, OPTEL has developed a full stack of track-and-trace solutions, from ready-to-use, preconfigured serialization modules to customizable solutions.
OPTEL's track-and-trace modules and software form a solution that meets and surpasses the current serialization legislation. Thanks to OPTEL's latest engineering and IT technology, the solution can easily be adapted to comply with all upcoming regulations.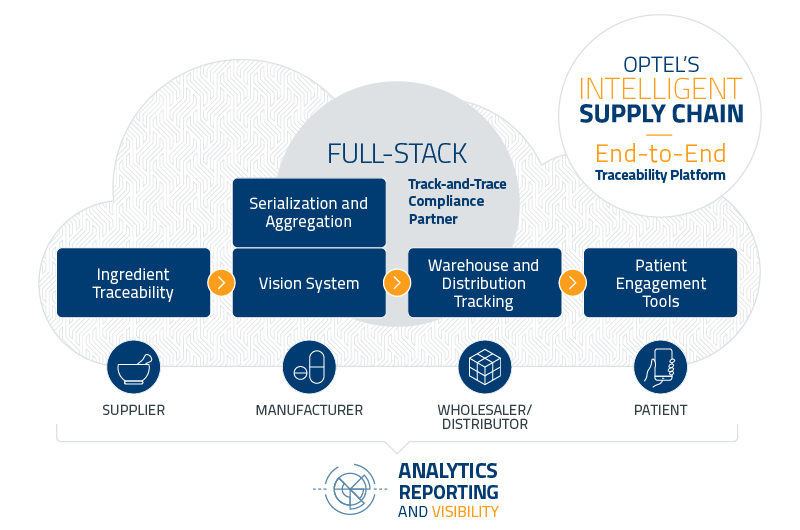 OPTEL L1-L5 Solutions
LEVEL 1: Devices
Hardware for Serialization and Aggregation
View more
Serialization and tamper-evidence solutions

Manual/semi-automatic/automatic for bundle, case and pallet aggregation
View less
LEVEL 2: Line Software
View more
Line serialization software

Flexible connection to any Level 3

Compliance with all global regulatory requirements for templates
View less
LEVEL 3: Site Software
Open SiteMaster
View more
Complete IT solution for managing whole plant production and serialization data for national databases

Will connect to Levels 1 and 2 on-site and Level 4

Fully compliant with global regulations
View less
LEVEL 4: Enterprise Software
Verify Platform
View more
Connects to any Level 5

Integrated with third-party systems (ERP, WMS, and other vendors)

Customizable reporting

Connects to national authorities
View less
LEVEL 5: Data Exchange with Authorities
View more
Government regulations level for reporting serialization/aggregation data for national authorities

Compliance with global government regulations

Automatic processing, reporting and verification to national database

Auto-upload of serialization data
View less
WHAT OPTEL'S TRACEABILITY SOLUTIONS CAN DO FOR YOUR BUSINESS
Cost-Effective Turnkey Solutions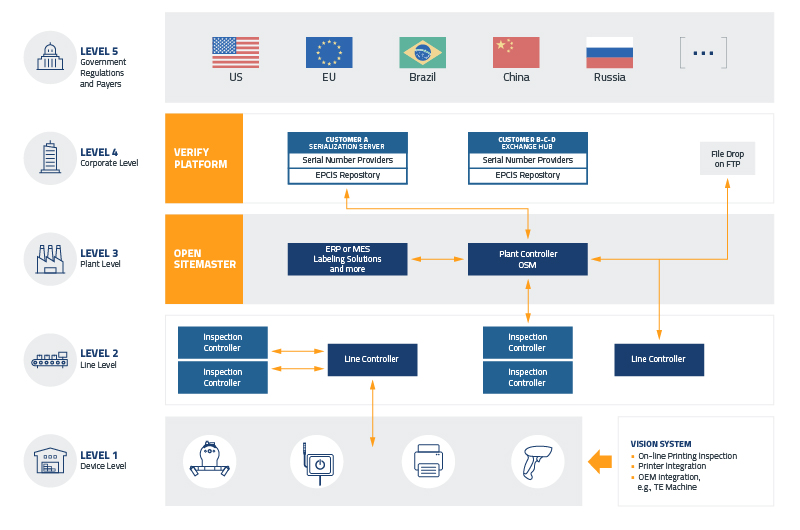 VISION SYSTEMS
OPTEL delivers automated inspection solutions that provide greater functionality, more precision and increased speed to optimize your overall efficiency.
OPTEL's solutions inspect everything from printing, labeling and packaging to physical specifications, product integrity, color and presence inspection.
Learn more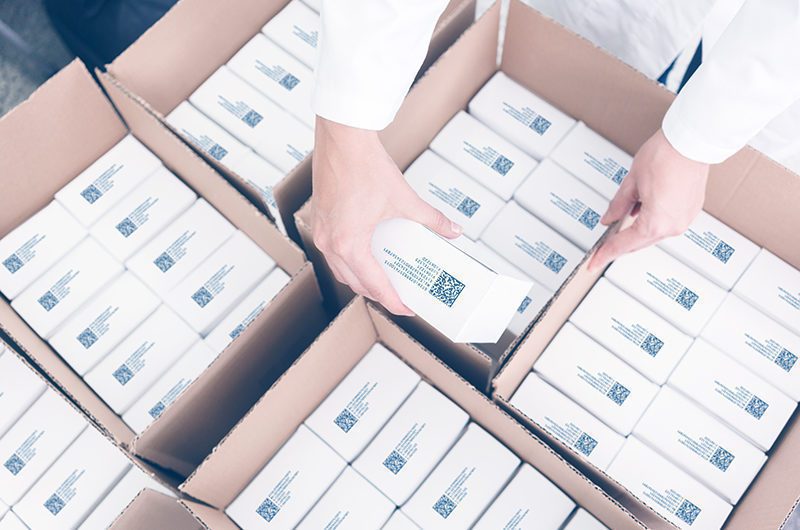 SERIALIZATION AND AGGREGATION
OPTEL offers reliable and flexible serialization solutions to help you comply with current regulations and adapt to all upcoming regulations. Whether you are looking to implement serialization and aggregation in a matter of weeks with our turnkey solutions or are looking for a custom and adaptable solution for your unique challenges, OPTEL has a full-stack of solutions from L1 to L5 for you.
Learn more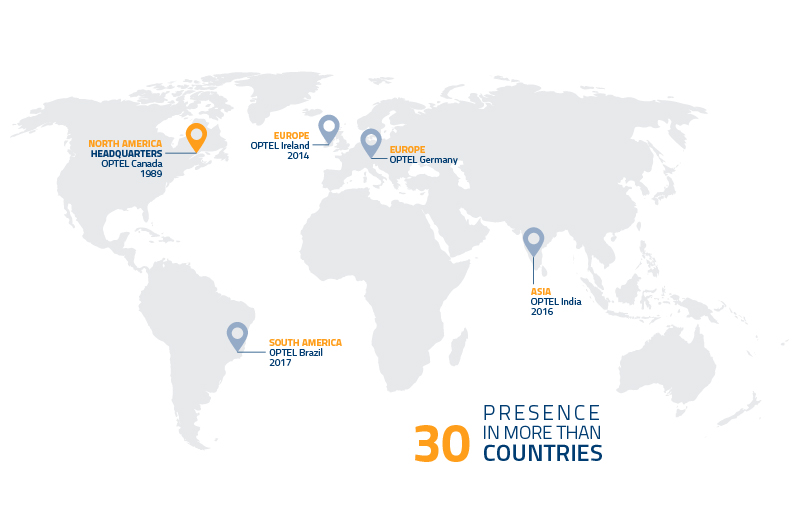 OPTEL, YOUR PARTNER OF CHOICE
OPTEL is the world's no.1 provider of healthcare track-and-trace solutions
As an E2E traceability expert, OPTEL is the first provider to ensure connectivity from L1 to L5
OPTEL will help you achieve serialization compliance and beyond
Contact Us
SOLUTION FINDER
FIND THE RIGHT SOLUTION FOR YOU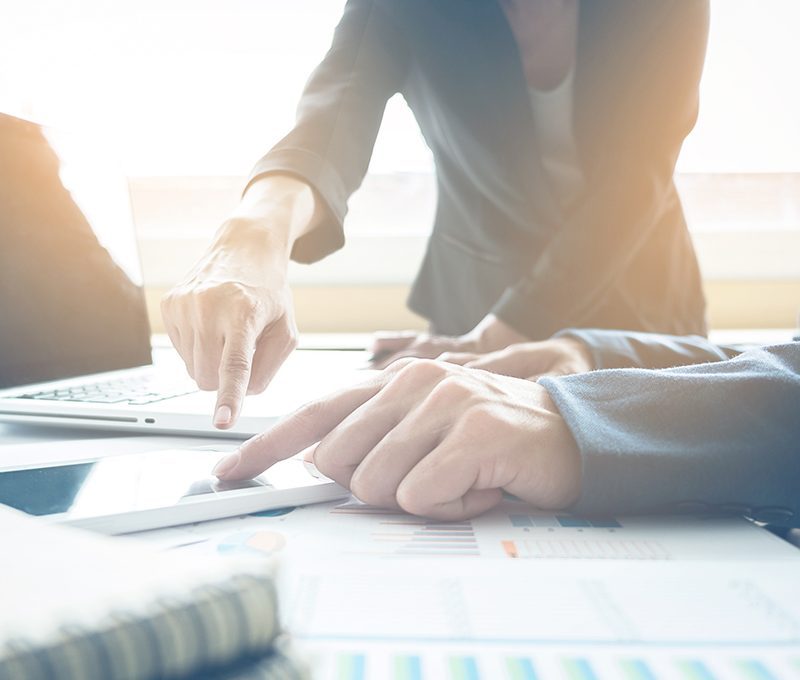 Learn How OPTEL can support you