Québec, May 5, 2020 – OPTEL GROUP today launched a mobile application designed to protect workplaces from the spread of COVID-19 as Québec gradually begins to ease lockdown restrictions in a bid to reinvigorate the economy.
OPTEL, a Québec-based company with 30 years' experience deploying traceability solutions around the world, adapted its technologies to develop the health risk management app for businesses.
The app allows employees to answer a series of health-related questions before gaining access to their workplace. The process is quick and easy thanks to chatbot technology. The results serve as a "declaration of good health" while protecting the confidentiality of the user's personal information since all data collected by the app are secured and encrypted.
"As an international company, we have experience deploying solutions on a wide scale," said Louis Roy, president and founder of OPTEL GROUP. "We've used our technologies to offer a solution that is easily customizable to meet the needs of individual businesses. This is our way of contributing to the reopening of the economy."
He added, "OPTEL's mission is to secure supply chains, and that can't happen without the people who operate the supply chains. To us, it just made sense to help get businesses get back up and running by focusing on the safety and security of workers."
The solution is currently being tested on a residential construction site operated by Humano Sherbrooke in collaboration with Gerpro Construction.
"We gladly accepted to do a pilot project because it's an interesting product developed right here in Québec that takes into account the reality that companies face," said superintendent Normand Tousignant. "It reassures the employees and allows us to keep up our operations safely. The test phase is going well, and the development potential is really promising. We look forward to seeing where it can take us."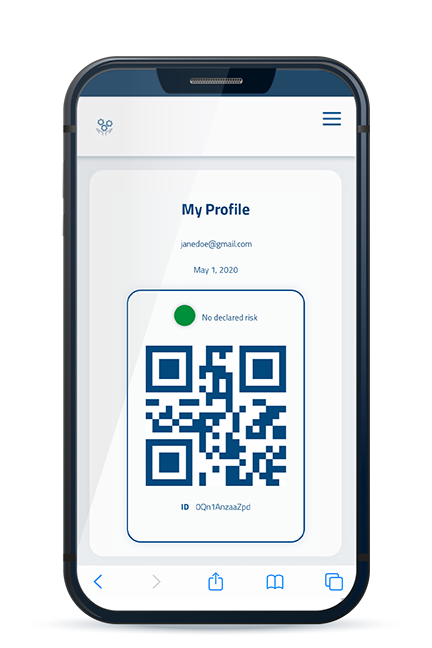 ABOUT OPTEL GROUP
Founded in 1989, OPTEL is a leading global provider of traceability systems and a Certified B Corporation, making it part of a global movement of companies dedicated to using the power of business to do good in the world.
OPTEL is the only company with the ability to offer true end-to-end traceability, providing granular data at every step of the supply chain—from raw materials to the consumer and beyond.
OPTEL secures supply chains, which depend on the people who operate them. It is therefore part of the company's mission to protect the health and safety of employees, who play a pivotal role in the workplace.