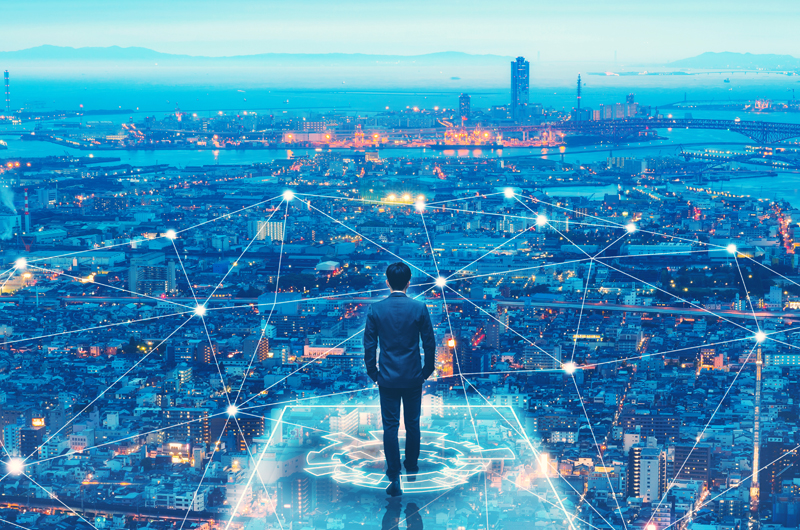 ON THE HORIZON: INDUSTRY 5.0
Industry 4.0 is still on the horizon for a lot of companies, being either their next big priority or the technologies and processes they're actively integrating, such as robotics, smart systems Internet of Things (IoT), artificial intelligence (AI) and big data.
But just as businesses are making investments in the fourth industrial revolution, the next industrial frontier is already on the horizon: Industry 5.0.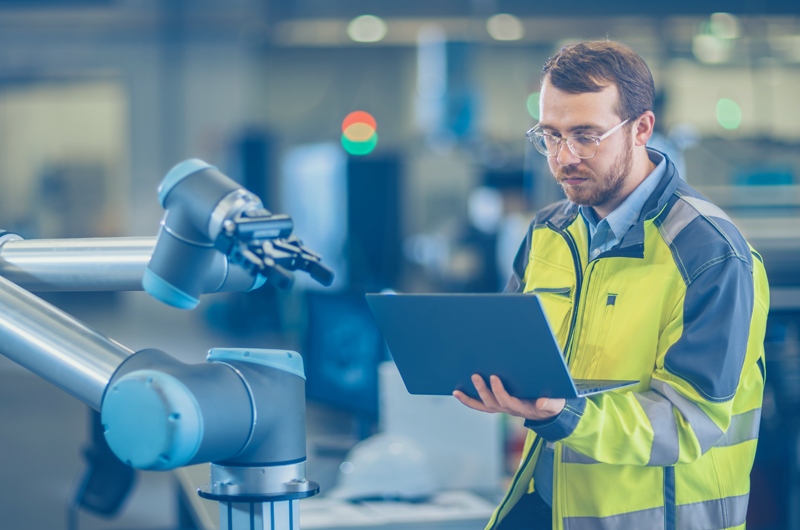 WHAT IS INDUSTRY 5.0?
Industry 5.0 is an emerging and evolutionary phase in industrialization in which humans work alongside smart machines and robots. While Industry 4.0 was more about automation and data exchange, Industry 5.0 is all about people and the planet. At its core, the notion of Industry 5.0 really took off during the pandemic when organizations and policymakers started paying increasing attention to sustainability, resiliency and putting people back at the heart of businesses again.
According to the European Union, "Industry is a key drive driver in the economic and societal transitions that we are currently undergoing. To remain the engine of prosperity, industry must lead the digital and green transformations." In other words, the vision of Industry 5.0 is for companies to go beyond efficiency and economic gains as their only goals. They must now focus on their role and contribution in: 1) improving society by putting workers at the center of their strategies and operations and 2) safeguarding the environment by respecting the production limits of the Earth. Industry 5.0 is considered a key strategy to revamp existing value chains to make them more sustainable and robust enough to withstand external shocks, such as pandemics and geo-political risks.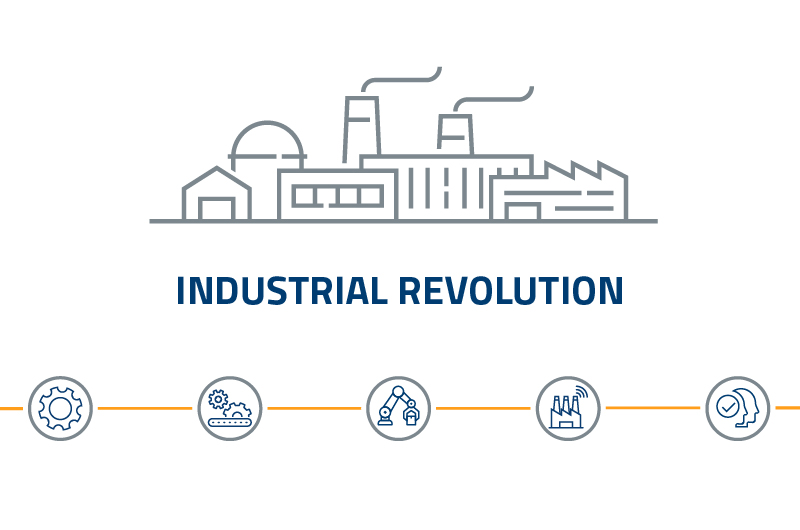 INDUSTRIAL REVOLUTIONS FROM 1.0 TO 5.0: A QUICK RECAP
Since the end of the 1700s, the world has witnessed a series of profound transformations that have reshaped how we live. Here is a quick overview of these Industrial Revolutions to better understand how Industry 5.0 is vastly different from its predecessors.
Industry 1.0: The First Industrial Revolution began in the late 18th century. It was characterized by the transition from hand production methods to the use of water and steam-powered engines and machines, leading to mechanized textile production. This revolution saw the rise of the factory system, particularly in industries like textiles, iron, and coal mining. The development and proliferation of steam engines and the expansion of the railway network played significant roles during this period.
Industry 2.0: Almost a century later, near the end of the 19th century the Second Industrial Revolution generated mass industrialization, the expansion of the steel, petroleum, and electricity sectors, and booming new innovations, such as the telegraph and telephone, the invention of the internal combustion engine for cars, and the establishment of large-scale assembly lines. Railroads expanded dramatically during this time, and urbanization surged as cities grew.
Industry 3.0: Often referred to as the Digital Revolution, the Third Industrial Revolution took place in the second half of the 20th century. This revolution marked a departure from mechanical and analog technologies to all things digital. The introduction and widespread adoption of computers, the Internet, and factory automation led to significant increases in information processing capabilities. It was thanks to Industry 3.0 that the Information Age began and continues to this day.
Industry 4.0: The Fourth Industrial Revolution started in the early 21st century, with pioneering innovations like the Internet of Things (IoT), advanced robotics, artificial intelligence, augmented and virtual reality, 3D printing, big data analytics and blockchain. Industry 4.0 represents a fundamental change in managing business operations as it paves the way for decentralized and real-time decision-making with the help of "smart" and interconnected processes.
With Industry 5.0, the human component returns—but it is now integrated with smart machines. While the previous industry was about automation, this new era is about collaboration: humans and machines work in tandem to improve societies and economies while fighting climate change.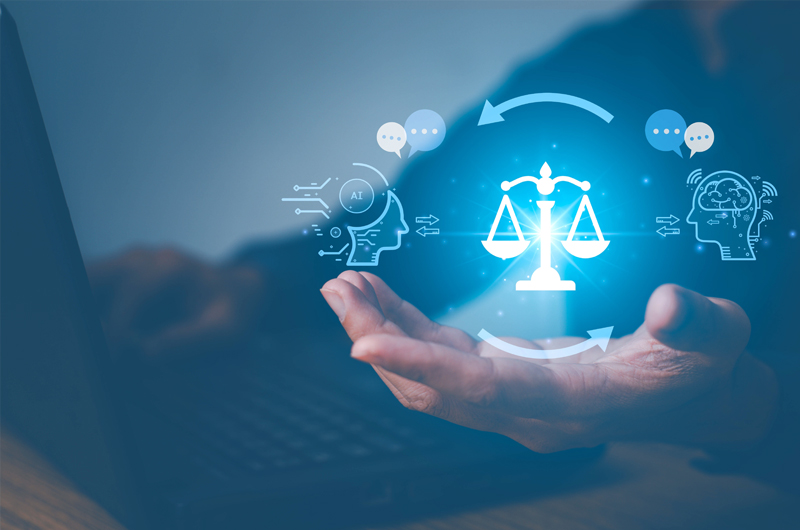 HOW WILL INDUSTRY 5.0 AFFECT SUPPLY CHAIN TRANSPARENCY AND SUSTAINABILITY?
According to a recent Forbes article, Industry 5.0 is set to drastically change businesses, their strategies and how they operate. Industry 5.0's emphasis on people and sustainability will inherently drive demand for increased supply chain transparency.
Consumers are becoming more and more knowledgeable and concerned about the origins and processes involved in the products they buy. Forward-thinking supply chain stakeholders and investors become increasingly concerned about companies' ESG objectives and compliance with regulatory standards, such as the GHG Protocol, EUDR, and CBAM. All of these factors are creating the perfect storm to push businesses to fully disclose their supply chain's ethical, environmental, and social impacts at each stage.
Transparency inevitably leads to better collaborations with more ethical suppliers. EV battery makers may decide to switch from conducting business with a cobalt miner that encourages child labour to one that has a proven human rights track record. An agri-food brand that makes coffee products may realize that its upstream partners do not purchase raw materials from fair-trade and organic farms, which can compromise its sustainability practices. Insights like these are paramount to putting the welfare of local communities as a top priority.
Moreover, with end-to-end visibility throughout their supply chains, companies can identify in real time where resources are being used—or not—the most effectively to reduce waste, implement cleaner technologies or methods, and even reduce long-term costs. A case in point? An automotive manufacturer may utilize advanced tracking systems to uncover that the rubber it acquires for its tires is not sourced from plantations practicing sustainable forestry and ends up being a contributor to deforestation and habitat loss.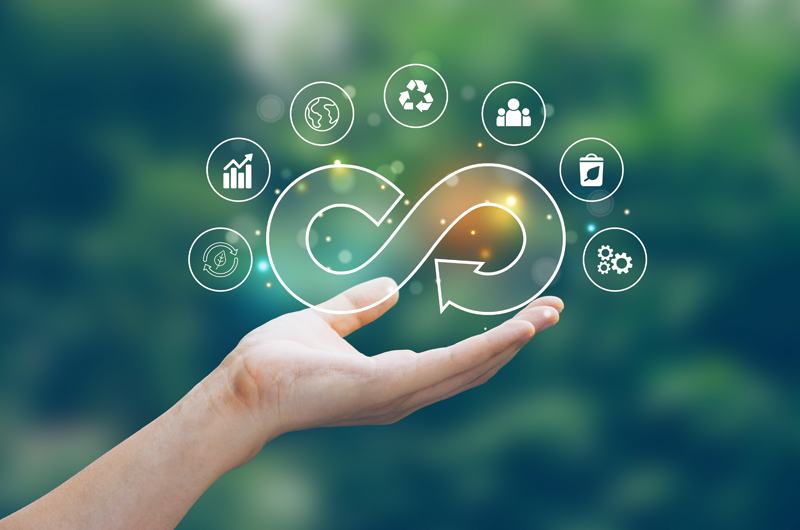 INDUSTRY 5.0 WILL TRANSCEND ECONOMIC GROWTH
Enhanced supply chain transparency will be critical for circular economy integration, extending the lifecycle of various products through recycling and refurbishing. Imagine being able to not only establish new partnerships with businesses that can revalorize consumer electronics, for instance, but also pinpoint means to change a product's design or component suppliers to extend its longevity.
Because Industry 5.0 bucks mass production and fosters both agile and more custom manufacturing processes, more transparent supply chains will contribute to a new-found responsiveness to fluctuating customer demand, thereby eliminating wasted materials and resources generated by unsold products. The fashion industry could profoundly reduce landfill waste from the millions of tons of products that go unsold each year. By adjusting production or recycling textiles to keep materials out of landfills and incinerators can be made possible thanks to a transparent supply chain.
Industry 5.0 promises to reshape our world by harmonizing human ingenuity and ever-evolving technology. It's a reminder that progress is not just about advanced equipment and software—it must consider people and the environment. Industry 5.0 will transcend economic growth so that we can stop the devastating effects the preceding industrial revolutions have had on our planet and vulnerable populations.
WANT MORE INFORMATION ABOUT HOW OPTEL'S TRACEABILITY SOLUTIONS CAN HELP YOUR ORGANIZATION TRANSITION TO INDUSTRY 5.0?
Contact our experts today
BLOG YOU MIGHT BE INTERESTED IN