The majority of industry players turn to supply chain traceability systems as the most trusted tool to fight food fraud, a new pan-Canadian survey suggests.
The online survey, conducted between October 2017 and April 2018, involved 398 producers, processors distributors and retailers from across Canada. It was conducted by CIRANO in cooperation with INAF (Laval University) and CRIBIQ, and partially funded by OPTEL partner NSF International, an independent, accredited certification organization whose mission is to protect and improve global human health.
A recently released report on the findings reveals that supply chain traceability is considered the most effective measure for preventing food fraud, with 72% of businesses declaring that they use this practice.
"This proportion rises to 94% if we consider only the transformers," says Ingrid Peignier, who co-authored the report and is a project manager and director of partner relations and communications at CIRANO.
The report's authors note that while 68% of respondents claim to have a medium to very advanced knowledge of fraud-prevention measures, detection practices are less known and not as widely implemented.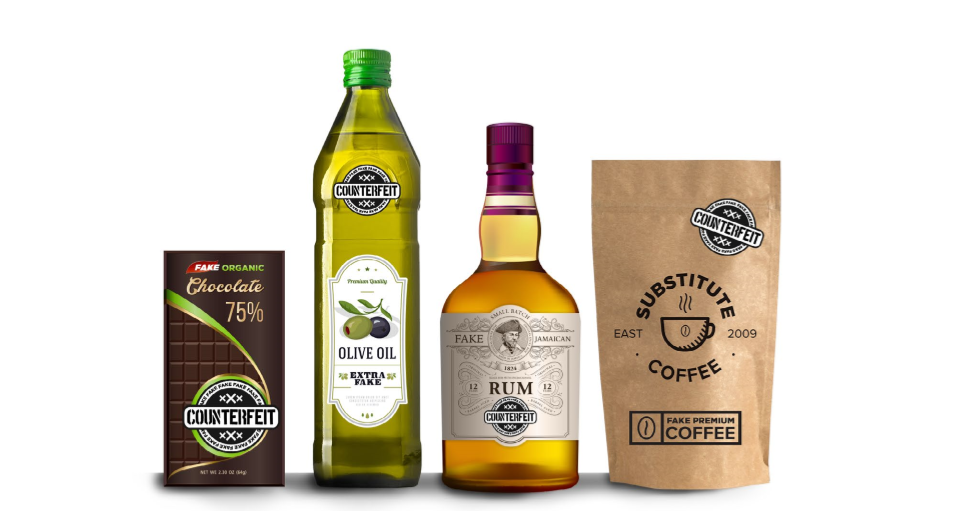 "Except for the traceability system, the fact that Canadian agri-food chain companies implement certain measures while considering more efficient ones leaves us perplexed. For example, vulnerability analysis is the third most efficient practice, but only 36% of companies use it," says co-author Samuel Godefroy, a professor at Laval University, adding the implementation of such measures may be perceived as too costly in terms of money, time and resources.
An effective solution to mitigate food fraud need not break the bank and will be far less costly than the alternative, counters OPTEL's Louis Roy.
"Food fraud is estimated to cost the food and beverage industry between $10 billion and $15 billion per year. A traceability system that covers the entire supply chain from end to end will guarantee the authenticity, integrity and quality of any product, which lessens the industry's financial risk."
Interestingly, while the vast majority of survey respondents believe they have a very good understanding of what constitutes food fraud—false claims on labeling, substitution of a product or its ingredients, use of non-approved ingredients, counterfeiting of a brand, a packaging concept or a recipe, etc.—only 43% of them claim they are quite or completely confident in their ability to detect a case of fraud.
Awareness of regulations and confidence in government management of the issue also scored low in the survey, with 34% of respondents saying they had a limited or very limited knowledge of federal regulations, 40% saying the same of their provincial regulations, and no more than 22% declaring they were somewhat or highly confident in the government's ability to manage food fraud.
"Food fraud represents a real challenge for this industry and our study allows [us] to better understand the issues and concerns of the agri-food industry about fraud, but also documents the practices of various players in the prevention and detection of fraud," concludes co-author Nathalie de Marcellis-Warin, president and chief executive officer of CIRANO and a professor at Polytechnique Montréal.
The report further validates OPTEL's ongoing development of traceability technologies aimed at creating smarter supply chains for the Food & Beverage and other industries, according to its president and founder, Louis Roy.
"We know that traceability is the key to securing the world's supply chains and to preventing preventable public health crises like food contamination and pharmaceutical counterfeiting," says Roy. "By tracking products in real time throughout their life cycle and detecting any anomalies as they make their way along the supply chain, traceability technologies add a layer of security that can mitigate food fraud and restore public and industry confidence."
Founded in 1944, NSF International is a global independent organization based in Ann Arbor, Mich., that writes standards, and tests and certifies products for the water, food, health sciences and consumer goods industries to minimize adverse health effects and protect the environment. NSF also provides expert services in matters related to food fraud and has established the NSF Global Center of Excellence in Food Fraud.
Operating in more than 165 countries, NSF is accredited by the American National Standards Institute (ANSI) and is a Pan American Health Organization/World Health Organization Collaborating Center on Food Safety, Water Quality and Indoor Environment.
The NSF certification mark on a product means that the product complies with all standard requirements. NSF conducts periodic unannounced inspections and product testing to verify that the product continues to comply with the standard.
Read also: