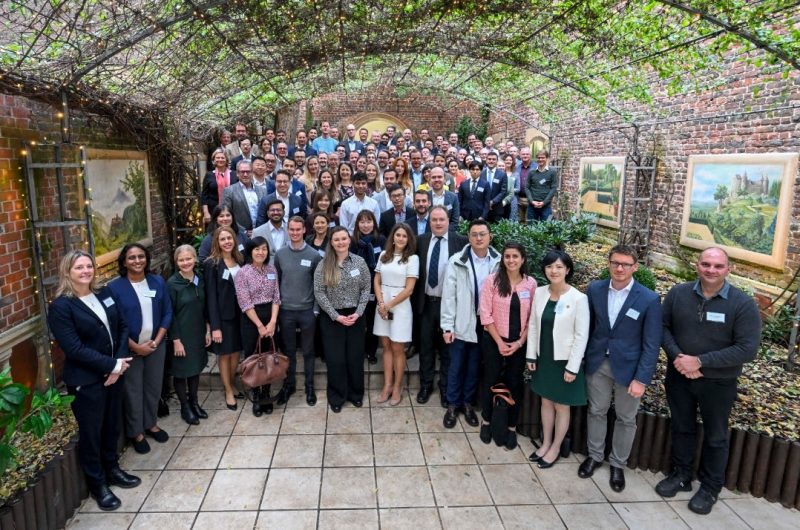 WORKING TOWARDS A UNIFIED APPROACH TO DATA GOVERNANCE
As a member of the Global Battery Alliance (GBA), OPTEL recently attended the organization's annual general meeting in Brussels from November 7 to 8, 2023. This event presents a platform and an opportunity for the GBA and its members to discuss critical strategies, solutions and recommendations for Battery Passport implementation, ahead of the legislative requirement from February 2027.
To help our global community better understand the outcomes of the annual general meeting and what it means for their organizations, we've curated our top takeaways from the conference and what critical areas are shaping the future of the battery industry.
DATA GOVERNANCE: A FOUNDATION FOR SUSTAINABLE GROWTH
Data governance is becoming increasingly crucial in the EV battery industry, particularly in light of the heightened legislative pressures worldwide. Different regions, including the United States, the European Union, and China, have varying legal requirements, which causes significant challenges for businesses. The Global Battery Alliance (GBA) is working towards a unified approach to data governance.
As a leading carbon track and trace provider, OPTEL ensures that data is meticulously collected throughout any supply chain, enabling the creation and publication of digital product passports. Traceability and data collection processes are vital in preparing and ensuring that companies are ready for a future where data governance and harmonization are well-defined and implemented globally.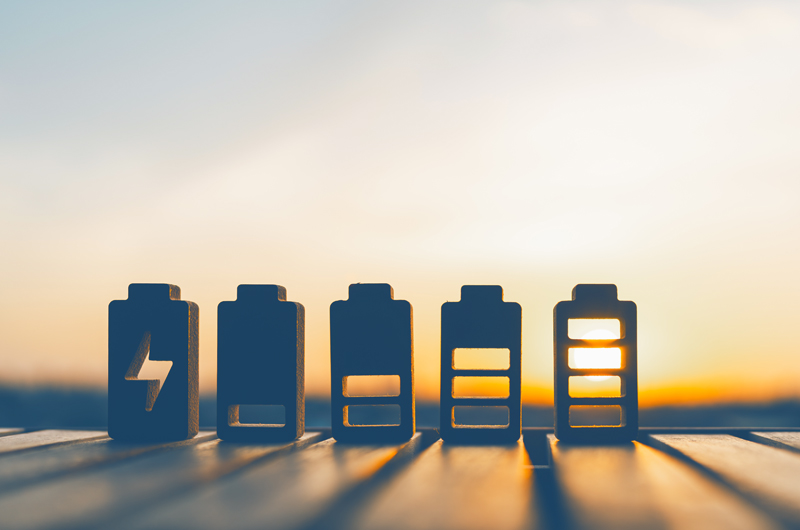 SECURING TRACEABILITY IN MULTI-FACETED AND COMPLEX SUPPLY CHAINS
The importance of visibility within the supply chain is unanimously recognized in the industry. However, gaining this visibility remains a significant challenge, especially for suppliers far removed from OEMs, battery manufacturers, or mines. The more distant the supplier, the more difficult it becomes to integrate them and gain insight into their operations.
OPTEL's end-to-end supply chain visibility solutions not only give companies the tools they need to carry out cradle-to-grave traceability of their operations—but also secure it. This means making sure that the right data is paired with the right raw materials and products at every step of the value chain. Our involvement with the GBA allows us to help companies across all industries achieve secure, compliant, and transparent supply chains.
ESG AND CARBON TRACKING: PAVING THE WAY FOR SUSTAINABLE CARBON ACCOUNTING
The increase in legislation regarding environmental, social and governance (ESG) tracking and greenhouse gas (GHG) emissions reduction clearly indicates the shifting priorities in global markets. Governments, industries, and companies worldwide are establishing net-zero targets and setting ambitious ESG goals. However, the variety of methods used for measuring ESG performance and tracking carbon production complicates the ability to compare products and companies effectively.
The GBA is at the forefront of addressing this challenge. The organization is diligently working on creating a common framework that will enable industries to define metrics for supply chain traceability. This framework will facilitate comparability and standardization, ultimately allowing end-users to have visibility into the ESG performance of the products they consume and trust the reporting provided. OPTEL will continue to work closely with the GBA as the framework evolves to ensure our traceability solutions follow suit.
The insights gleaned from the Global Battery Alliance meeting underscore OPTEL's commitment to navigating the complexities of the battery industry with practical and innovative solutions. By focusing on data governance and aligning with evolving ESG and carbon tracking standards, we continue to adapt to the changing landscape and play a pivotal role in shaping its future. Our continued efforts in these areas will solidify OPTEL's position as an industry leader, driving compliance and progress in sustainability.