KNOW THE DIFFERENT TRACEABILITY SYSTEMS OF THE PHARMACEUTICAL INDUSTRY
The pharmaceutical industry is filled with challenges such as complex supply chains, patent cliffs, regulatory scrutiny and R&D productivity. The entire process of manufacturing pharmaceutical products to supply to end users involves several changes of hands. This allows the easy entry of counterfeit drugs and drug diversions. The WHO estimates the pharmaceutical industry loses approximately $40 billion every year because of counterfeiting.
Drug shortages, cost-cutting pressures, demand for generics and increased online buying are equally responsible for the rise in counterfeit drugs. In addition to financial losses, counterfeit drugs also increase health risks and recalls and have an impact on brand image. 
The complexity of the situation requires a solution that maintains transparency at every stage. An efficient track-and-trace system can help pharmaceutical companies manage their supply chain and mitigate the risks associated with counterfeit drugs.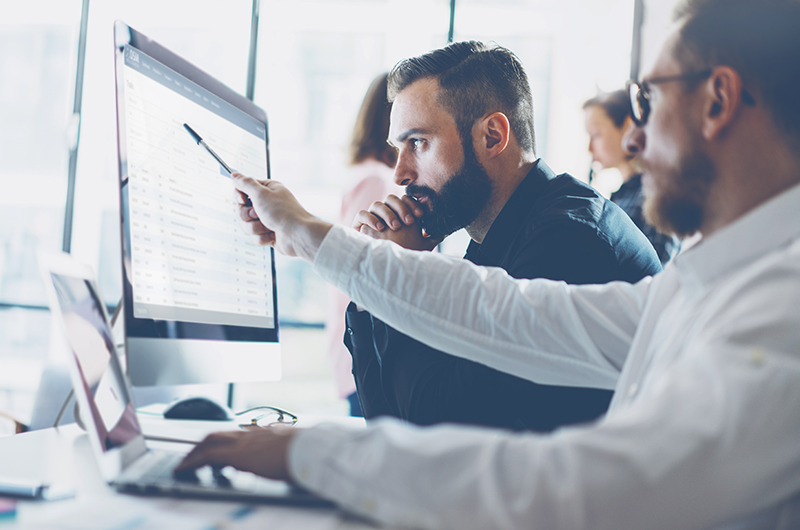 WHAT IS TRACK AND TRACE FOR PHARMACEUTICALS?
In simple terms, tracking involves following an item in real time at every step along the supply chain, while tracing collects historical data about the item's journey from its source to where it is at any given time.
The ability to track and trace begins with serialization, which provides the means to identify and authenticate a drug prior to sale, dispensing, return or recall. 
However, serialization requires several processes and data points, which can be derived only through track and trace. Together, these solutions are the key to mitigating counterfeit drugs. 
Every country follows a unique serialization method to keep a track of the products. In the U.S. drug supply chain, for instance, additional data points are available in the 3T data (transaction history, transaction statement, transaction information). 
In Europe, the data points are aggregated into a master database, the European Medicines Verification System (also known as the EU Hub) and the country-specific National Medicines Verification System (NMVS) databases.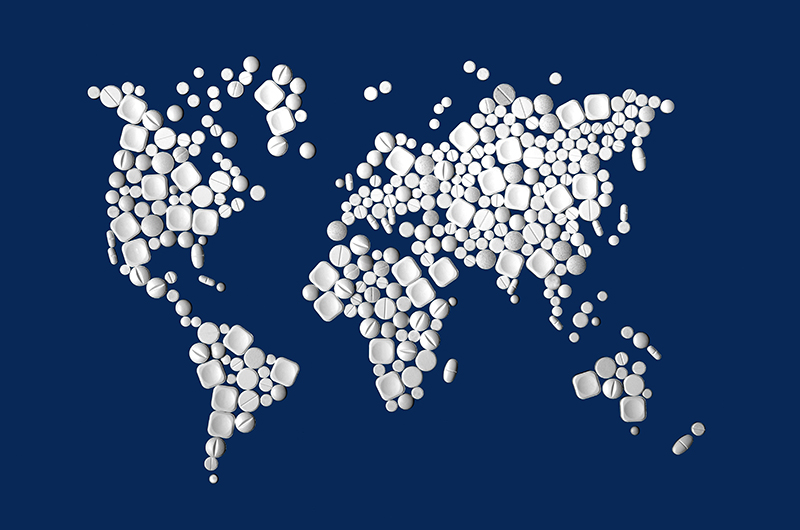 WHAT ARE THE TRACK-AND-TRACE REGULATIONS FOR SERIALIZATION AND AGGREGATION?
The world regulation map below illustrates the measures adopted by different countries to deal with counterfeit drugs.
HOW DOES THE TRACK-AND-TRACE SYSTEM WORK?
Implementing a track-and-trace system is best done with the help of an expert. For the past 30 years, OPTEL, a leading global provider of traceability, track and trace and vision systems, has been helping the pharmaceutical industry comply with worldwide regulations while also optimizing supply chain operations. Here's how OPTEL's track-and-trace system works: 
Download our World Regulation Map
STEP 1
API TRACEABILITY
View more
The first step consists of tracing the raw materials or other components to be used to manufacture products. This stage helps authenticate the raw materials, secures your supplies, and provides real-time visibility and alerts. The process also makes it easy to detect and recall products in case of a discrepancy.
View less
STEP 2
MANUFACTURING/PROCESSING/PACKAGING
View more
The second step involves serialization, aggregation and vision inspection of products. This process ensures that the products meet applicable regulatory requirements countries and GS1 standards.
View less
STEP 3
WAREHOUSE AND DISTRIBUTION
View more
This stage mainly affects storage and distribution, repacking or return of goods. With the help of OPTEL's track-and-trace system, you can track the precise location of all the products from the time of arrival until they are loaded and distributed to the next location. This increases operational intelligence and helps ensure regulatory compliance.
View less
STEP 4
PATIENT ENGAGEMENT TOOLS
View more
This stage is mainly focused on the consumers. OPTEL's Patient Engagement Tools provide complete supply chain visibility and transparency.  The tools can help share information about the origin of the products, the ingredients, proof of authenticity, fair trade and sustainability.
View less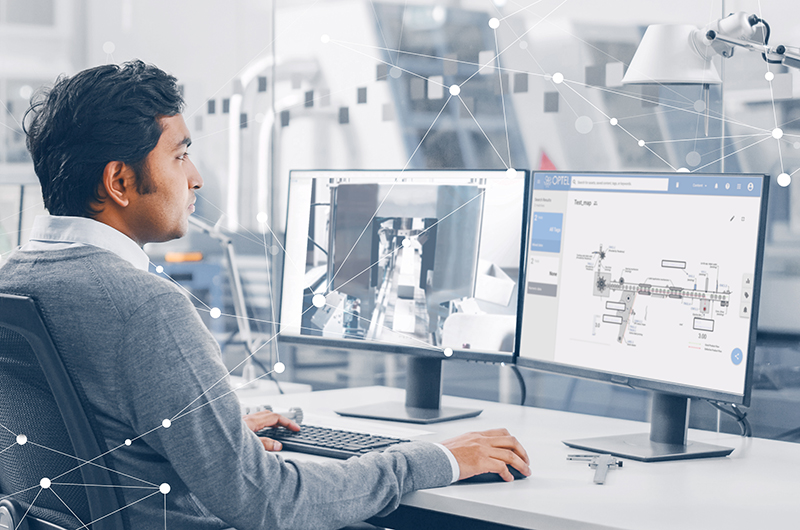 HELPING COUNTRIES MEET THE REGULATORY STANDARDS
While some countries already have regulatory compliance in place, others are still implementing their new regulatory standards. OPTEL has been helping both categories meet the regulatory standards. The company has already implemented solutions for Russia and Europe, and has solutions ready for South Korea, Turkey and Saudi Arabia.
WHY CHOOSE OPTEL AS YOUR FULL-STACK TRACK-AND-TRACE SOLUTION PROVIDER?
30+ YEARS OF EXPERTISE AND TRUST
With rich expertise in traceability and vision systems, OPTEL has become a leading and trusted global supplier of track-and-trace technologies and is the only company with the ability to provide complete, full-stack full-stack track-and-trace solutions.
Read related blog
CONCLUSION
Managing pharmaceutical manufacturing is almost impossible without the help of a trusted track-and-trace solution provider. This is where OPTEL stands out. With expertise in traceability and vision systems, OPTEL helps pharmaceutical companies achieve regulatory compliance, optimize operational efficiency and create a more intelligent supply chain. OPTEL is the only provider that can offer L1 to L5 Connectivity. Want to find out more about our track-and-trace solutions? Get in touch with our experts by filling out the form, and we will be happy to answer all your questions.