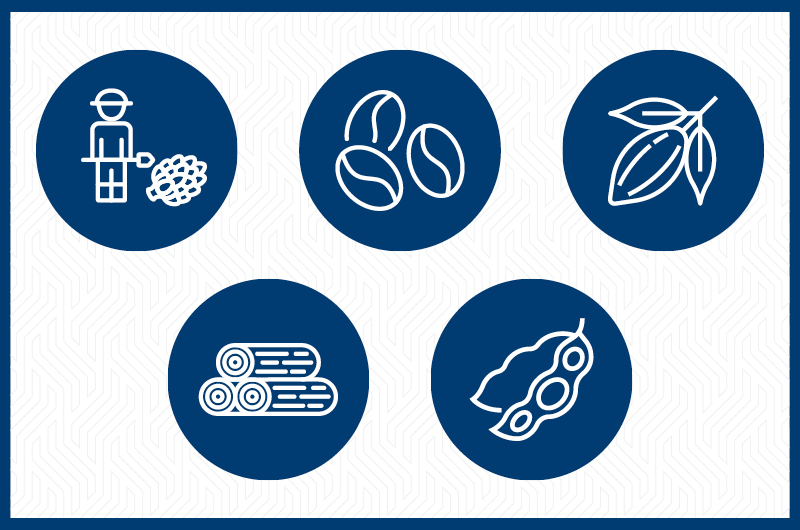 THE EU DEFORESTATION-FREE REGULATION (EUDR)
The Council of the European Union approved the EUDR regulation. The compliance deadline is coming up fast: December 2024. The EUDR aims to combat deforestation and promote sustainable practices within supply chains.
Operators and traders need to prove deforestation-free sourcing for targeted commodities entering the EU market. More precisely, they need to identify, assess, and address the risks of deforestation and forest degradation in their supply chains. Failure to comply may lead to fines of up to 4% of a company's turnover.
Commodities coming from those countries will be the most affected:
Malaysia, Indonesia, Brazil, Argentina, Ecuador, Peru, Guatemala, Costa Rica, Colombia, the Republic of Côte d'Ivoire, India, Vietnam.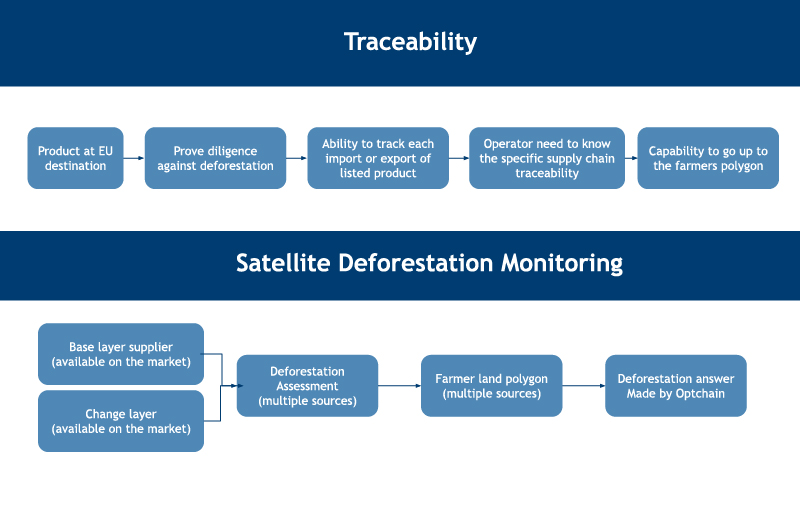 WHAT NEEDS TO BE ACCOMPLISH BY DECEMBER 2024?
Implementing a traceability system is key to complying with the EUDR, enabling the tracking of the commodities' origins, chain of custody, all while monitoring the geographical coordinates of the land where the commodities were grown.
The traceability and satellite information is use to provide the Due Diligence Statement that must include this information:
Operator's name, address, and Economic Operators Registration and Identification (EORI) number (if applicable)
Harmonized System Code, product description, and quantity intended for market or export
Country of production and geolocation of relevant production plots
Reference number of existing due diligence statement (if applicable)
Certification statement of exercising due diligence and confirming compliance with Regulation (EU) 2023/1115
Signature.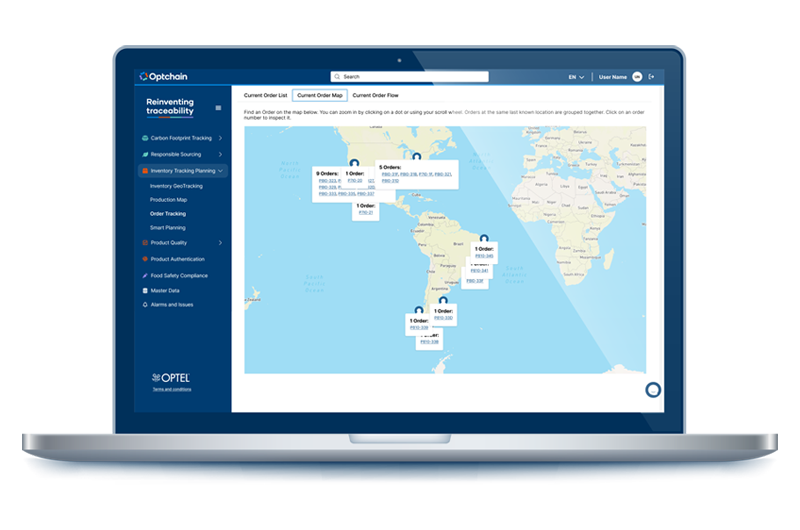 HOW IT WORKS
Optchain links the commodity to the plot of land where it was produced. This is done via data capture tools adapted to your supply chain complexity, operations and users' technology skills. The data collected is then connected and empowered in the Optchain platform.
Optchain will keep the chain of custody of the lot/batch traceability from the farm/ forest up to the final material being sold in Europe.
OPTEL's solution features comprehensive and dynamic supply chain mapping tools, alerts and reporting: an alert mechanism can inform platform users that forest encroachment is happening in a sourcing area.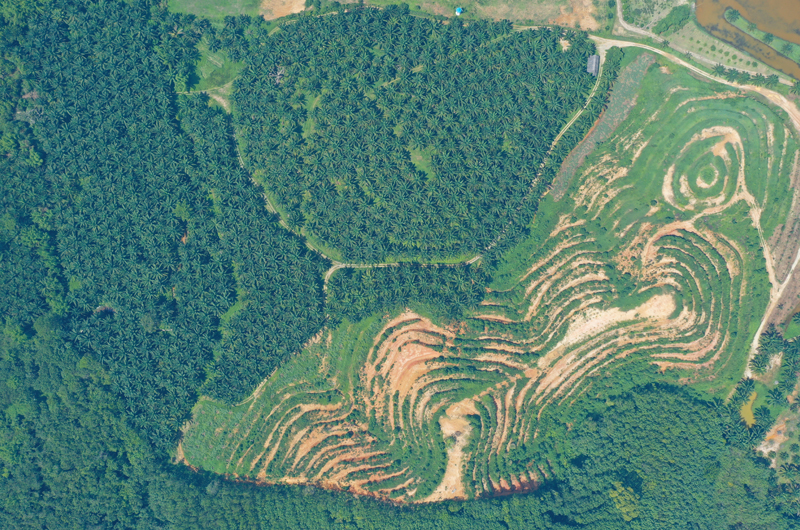 WHY CHOOSE OPTCHAIN FOR YOUR EUDR COMPLIANCE
Optchain acts as an all-in-one end-to-end traceability system that provides key data, reporting and actionable insights for supply chain compliance, performance and sustainability. It's a cloud-based platform, fed by a versatile stack of data capture tools.
It's one platform for all your sustainability compliance needs. Optchain can be configured to meet numerous types of regulations and adapt to each country's specific requirements.
It is an interoperable solution, scalable to global supply chains
It captures real-time, accurate and validated data. Customers have the ability to perform audits on suppliers and data.
Optchain provides the information to perform due diligence regarding deforestation in supply chains, enabling supply chain traceability due diligence reports that meet the EDUR's strict requirements.
The platform has been developed based on green technologies developed by OPTEL, a Certified B Corporation
OPTEL has more than 34 years of expertise in deploying traceability projects for compliance requirements and sustainability purposes, working with the world's largest corporations and the most reliable partners.
DEFORESTATION-FREE PROJECT CARRIED OUT WITH OPTEL
DATA MONITORING AND ANALYSIS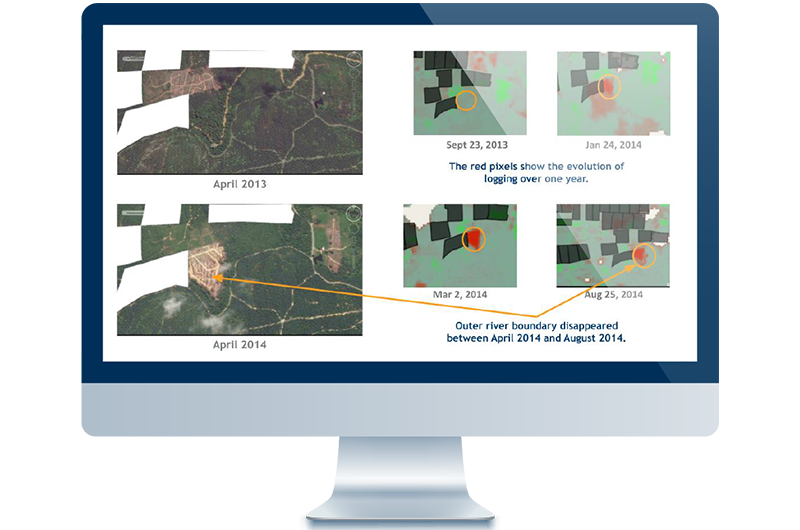 SABAH, BORNEO, MALAYSIA
The customer, one of the world's largest oil palm plantation owners, sought verifiable evidence of their commitment to sustainable sourcing practices.  To achieve this, an advanced traceability system was implemented, gathering data starting at the farm level. This data was then utilized for precise farm mapping, facilitating comprehensive tracing and ongoing monitoring through satellite data integration. This initiative successfully encompassed a vast network of 1,500 farmers.
START WITH THE OPTCHAIN PILOT PROGRAM
Not sure how or when to get started? OPTEL has a pilot program for new Optchain customers looking to ensure EUDR compliance. It's a low-risk opportunity to test and evaluate the Optchain solution in your environment. For OPTEL, it's the opportunity to demonstrate the value the platform can bring beyond compliance.
CONTACT US FOR MORE INFORMATION