PALM OIL EXPLOITATION
Grown only in the tropics, oil palm trees produce high-quality oil used in food products, detergents, cosmetics and even biofuels. In developing countries, palm oil is used primarily for cooking.  As an export, it is present in more than half of all packaged products Americans consume.
One of the main benefits of palm oil is that it offers a far greater yield at a lower cost of production than other vegetable oils, making it an ever-growing industry―There are now extensive plantations all over Asia, Africa and Latin America. For palm oil mills, such growth means it is increasingly difficult to monitor every operation, step and change that can occur.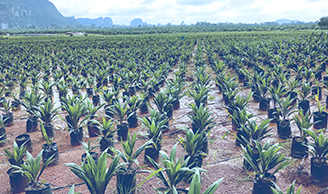 Unfortunately, the rise of palm oil exploitation has also had a negative impact on the planet. Large areas of tropical forests and other ecosystems were taken down and replaced by vast monoculture oil palm plantations, as reported by the World Wildlife Fund (WWF).
To be sustainable, the entire palm oil industry must become more transparent and the product needs to be easier to follow and track throughout the supply chain.
For palm oil mills, especially smallholders and all other parties involved in the supply chain and supply base, these changes would be highly beneficial; however, what this industry really needs are new and improved ways to collect and manage data on supply bases, and to use this information to improve supply chain efficiency and increase revenues.
BUT HOW CAN AN INDUSTRY AS COMPLEX AS THE PALM OIL INDUSTRY MAKE POSITIVE CHANGE?
The answer is traceability. As the key to product life cycle, traceability can enable fair trade, maximize available resources and reduce waste. Its data can also be used to track and better manage raw materials, resources, waste, inventory and more.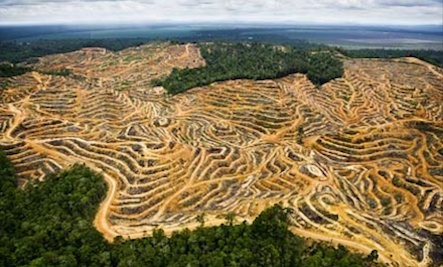 INCREASE SUSTAINABLE PRACTICES
In recent years, OPTEL has been offering its GeoTraceability solutions to the palm oil sector. The GeoTraceability platform includes software solutions, data collection tools, traceability systems and online data hosting services to increase the visibility of suppliers and products in complex value chains. Organizations using these systems can collect, process, visualize and analyze data in a cost-effective way, at scale.
With traceability implemented directly in the palm oil industry's key sectors, all stages of the process, such as transformation, transportation, manufacturing and commercialization, can be tracked and verified. This means better practices as well as the ability to quickly identify and target underperforming players and illegal activity such as counterfeiting, to ultimately obtain sustainable, certified and transparent palm oil production, from field to mill.
OPTEL's GeoTraceability technology has created a platform that offers value not only to the mill, but also to smallholder suppliers, simultaneously:
Putting smallholders on the radar of processors and consumer-goods companies
Establishing a link between growers and plantations
Helping gain visibility over suppliers and obtain insights on different supply channels
Supporting farmers and giving them more access to finance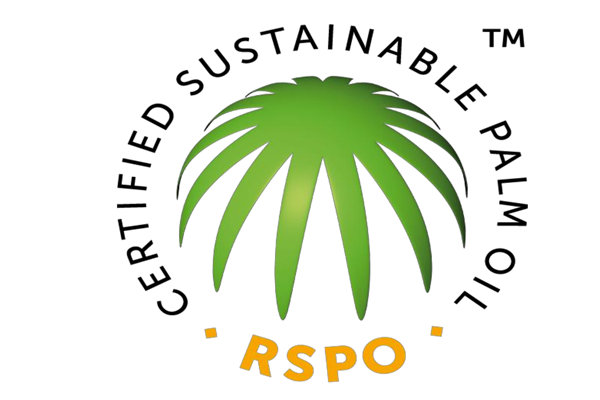 When they rely on external suppliers, from farmers' groups to individual smallholders or agents, one of the main issues for palm oil mills is also effectively engaging, mapping and managing the supply base. There are many demands for palm companies, such as knowing suppliers, implementing supply chain traceability, mitigating environmental impacts, and creating positive results for the local community. At the same time, the palm sector must deal with narrow profit margins and limited resources.
OPTEL's GeoTraceability solutions offers cost-efficient tools and training for mapping and surveying external suppliers, combined with field-to-mill traceability, which allows mills to monitor individual farmers' output, overselling and underselling, quality and speed of delivery. As part of the solution, farmers get an individual field productivity improvement plan, overseen by a professional agronomist and made for their specific fields and needs.
In 2016, a prototype system was developed and deployed at a mill in Sabah, Malaysian-Borneo, establishing several firsts in the industry:
First palm oil mill to have all independent smallholder suppliers mapped and surveyed through an electronic database
First palm oil mill to demonstrate Fresh Fruit Bunch traceability from field to mill weighbridge, for all independent smallholder suppliers (5,000+ FFB deliveries traceable back to a mapped field and farmer in the six months following project set-up)
First palm oil mill to engage independent farmers in mapping and traceability by offering them software powered analysis to increase productivity
In February 2018, OPTEL's GeoTraceability technologies also allowed Golden Agri‑Resources (GAR), a leading group of palm oil plantation companies, to finish mapping all their suppliers to their own mills (44), covering more than 600,000 hectares of estates and accounting for 39 percent of GAR's total supply of palm oil. This is one of the many success stories made possible by the GeoTraceability solution and its ability to make data accessible and actionable. The solution helps organizations make informed decisions about investments in sourcing processes and their supply chains, supporting smallholder farmers and small-scale producers.
The GAR-OPTEL partnership took an inclusive approach to improving supply chain transparency, which allows all suppliers to join regardless of their current level of supplier knowledge. "The most progressive palm producers are now sending a message that soon, non-transparent sourcing will not be acceptable. The mills that engage with buyer support programs now will be the ones who see maximum benefit later," said Pierre Courtemanche, Sustainability and Supply Chain Strategist at OPTEL.
Thanks to traceability technologies such as OPTEL's GeoTraceability, the palm oil industry, among many others, will continue to benefit from precise field mapping and complete tracking of movements across the supply chain, with improved visibility on all operations. As a result, not only will the palm oil business continue to expand, but it will also become more sustainable, which will benefit both the industry and the planet.